Deleted character
This is an old character & has been deleted.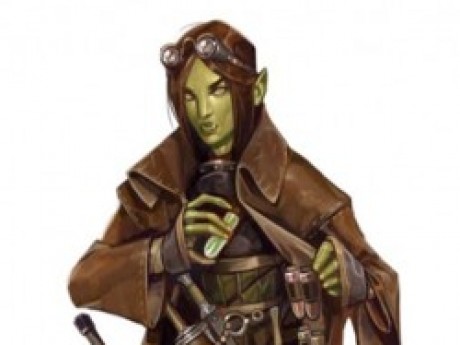 Summary: A young alchemist.
Lucinda
Owned by: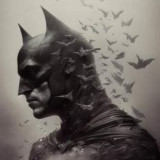 Avenuewriter
Gender: Female
Age: 20
Group: Wizards & Warlocks
Game: Dungeons Deep & Dark
Real World Name / Occupation
Wade Welles
Retail Clerk at a Best Buy
Loyalty
To her friends and allies.
Race and Subgroup
Half-human/half-orc alchemist.
Physical Appearance
Takes after her mother's orcish side, standing well over six-feet tall with long dark hair and green skin with a muscular build. The only hint of human in her is the significantly diminished orc teeth which give her a rather cute-yet-awkward smile.
Personality and Interests
Somewhat timid yet possessing an adventurous side. She found herself drawn to the arcane arts, particularly that of alchemy due to her father's own study of the craft. Her desire it to explore the world and learn more about alchemy.
Brief History
Born to a human father and orc mother, she grew up having to contend to her parents' conflicting approaches to life. Her father instilled in her an interest in the arcane while her mother taught her the skills to survive in the harsh world. While her father's inquisitive nature tended to confuse and frustrate her mother's more hands-on approach to problems, they loved one another and their daughter more than anything. This somehow managed to produce a somewhat level-headed individual in Lucinda.
She studied alchemy under her father before deciding to head out into the world in search of new discoveries. She soon ran into the bard, Zahn who seemed to take interest in the young alchemist and two have been adventuring ever since.
Favourite Sayings
"Curious..."
Magic & Artifacts
Can create firebombs and flasks of acid to use against foes.
Is skilled at making rudimentary healing potions and poultices.
Character Notes
None
---
This character is owned by: Avenuewriter
Character questions
Recent Activity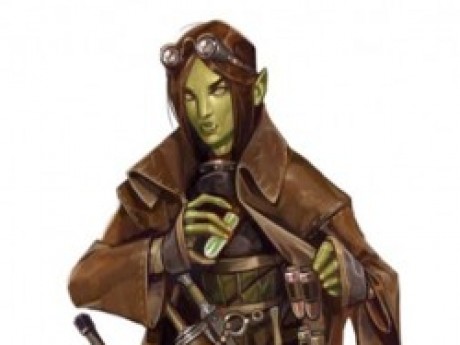 Mentioned in the post
A New Pack
Feb 27, 2020, 9:13pm