Summary: Abigail, The Rose of The North Gate Citadel
Abigail (Abby) Evergarden
Owned by: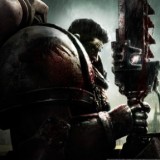 red_sword7
Gender: Female
Age: 19
Group: Commoners
Game: Dungeons Deep & Dark
Real World Name / Occupation
NPC,
Servant of Elohim
There's a long list of duties for a Servant of Elohim, most of which center around supporting the Citadel. This job isn't just about leading others in prayer or attending religious services. Citadel assistants synchronize religious support in their contemporary operating environment. That means it's up to the assistant to help the Priests or Inquisitors determine what religious practices may or may not be appropriate in a given area, for instance. They also coordinate and help provide security for any operations involving indigenous religious leaders. Conducting crisis interventions, and coordinating traumatic event management, to ensure Fallowers get the counseling they need in difficult situations, such as combat stress.
Servant of Elohim also provide emergency ministration when needed, such as last rites or other urgent religious counseling, and manage religious support resources. This can range from overseeing the religious property, equipment, materials, and funds. Regardless of their station, these Servant of Elohim coordinate religious support for others of the faith.
Loyalty
Father, Family, and Friends
Race and Subgroup
Human
Physical Appearance
An attractive young woman with brown long hair and blue eyes and a Beautiful Complexion. She stands at five foot five inches slender build normally wears white robs with the Inquisitors crest embroidered on it. she always keeps a neat appearance.
Personality and Interests
She like to work at the North Gate Citadel and only wishes to serve Elohim and the Citadel. She dose like eating fresh strawberries.
Brief History
She is an orphan with her sister were brought to the citadel after the grate Orc war the Paladins had rescued them from a town that was destroyed.
Favourite Sayings
"I can and will for Elohim."
"I will, my Lord"
Magic & Artifacts
Low level cleric spells
Character Notes
A Servant of Elohim at the North Gate Citadel
---
This character is owned by: red_sword7
Character questions
Recent Activity
Mentioned in the post
Prep
Aug 1, 2020, 10:13am
Mentioned in the post
Missing
Jul 27, 2020, 1:00am
Mentioned in the post
Wait & See
Jul 18, 2020, 12:29pm
Updated character profile
Jun 30, 2020, 1:31am
Updated character profile
Jun 30, 2020, 1:00am
Updated character profile
Jun 30, 2020, 12:49am
Updated character profile
Jun 30, 2020, 12:39am
Updated character profile
Jun 30, 2020, 12:36am
Updated character profile
Jun 29, 2020, 11:46pm
Updated character profile
Jun 29, 2020, 11:43pm
Updated character profile
Mar 28, 2020, 9:06pm
Updated character profile
Mar 24, 2020, 12:18pm
Updated character profile
Jan 22, 2020, 10:46pm