Summary: Gale the Mother of all Dragons
Gale the Mother of all Dragons NPC
Owned by: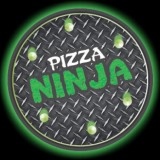 Jaxx
Gender: Female
Age: Unknown
Group: Otherworldly
Game: Dungeons Deep & Dark
Real World Name / Occupation
Mother of all dragons and its kin some call her Gale.
Loyalty
Independant
Race and Subgroup
Mother of all dragons
Physical Appearance
Can assume many different forms such as: Human, Elf, Dragon, Child...etc
Human appearance: https://i.pinimg.com/736x/bd/87/2a/bd872a2caaeef5cda7d4e61b4592a8ef.jpg
Blonde hair
Dragon Green Eyes
Porcelain white skin
C-Cup chest
6 ft
Dragon Appearance: https://i.pinimg.com/originals/78/8f/d5/788fd5c36f09d3958dcb2ecfd3de72d4.jpg
Very large
Dark Grey Scales
Amber Eyes
4 limbs, 2 wings
Personality and Interests
She is very charming and motherly when she is not flirty.
She guides dragon kin who she deems worthy.
Brief History
Mother of all dragons
Favourite Sayings
Call me Gale
Magic & Artifacts
Mother of all dragons
Character Notes
Mother of all dragons
Currently guiding Miles on a private quest
---
This character is owned by: Jaxx
Character questions
Recent Activity
Updated character profile
Aug 9, 2020, 10:59am
Mentioned in the post
Miles 2.0
Aug 8, 2020, 10:38pm
Updated character profile
Aug 8, 2020, 6:40pm
Updated character profile
Aug 8, 2020, 6:38pm
Updated character profile
Aug 8, 2020, 6:36pm
Updated character profile
Aug 8, 2020, 5:14pm
Updated character profile
Aug 8, 2020, 11:52am
Updated character profile
Aug 8, 2020, 11:51am
Updated character profile
Aug 8, 2020, 11:37am
Updated character profile
Aug 8, 2020, 10:58am
Updated character profile
Aug 8, 2020, 1:45am