Characters in this post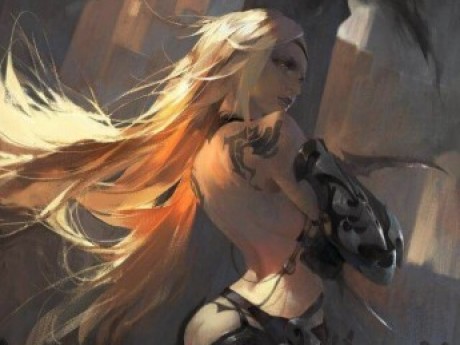 View character profile for: Cyndel Blackfar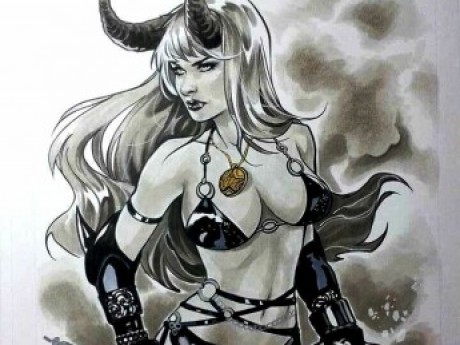 View character profile for: Glory
Sanctuary
"Honestly, What the hell was that thing ?" Cyndel announced as the pair cleared the corridor. Glory pausing long enough to clean the blood and gore from her axe.
"Spider-Goblins I think..." Glory mused. " You know Goblins, They'll breed with anything that has a cunt. "
Cyndel made a sickly face and pausing than raising a single digit to her lips as she listened. " Hear that ?"
Glory stopped as well listened for a moment " Well its not K-pop."
Cyndel rolled her eyes. " No its the something else."
Glory listened for a bit more than smiled. " It's the Song of the Great Mother Bethesda. One of her Holy shrines must be nearby. "
" Sanctuary. " Cyndel smiled happily. " Finally, I knew this he'll hole couldn't be and endless shit show."
...
" Beloved Mother." Glory announced as the entered the Sanctuary bending just enough to kiss each breast of the glowing marble bust.
Cyndel smiled shaking her head in disbelief. " I will never understand why you do that?
" Bethesda's my patron deity. " Glory smiled. " She's not overly demanding and she doesn't exclude anyone from her faith including Infernal bitches of Chaos like me. "
" No, I mean why are you always kissing her breasts ?"
Glory shrugged. " Oh, well I read that before the French started kiss each other on the cheek that back in the day that it was considered polite to kiss the top of a woman's breasts as a form of greeting rather than her lips or face. The idea was so you don't mess up her make-up and the idea just got stuck in my head. Also I think she likes it because I always got lucky afterwards."
Cyndel shrugged. " To each their own I guess."
A resounding boom was heard in the distance drawing Cyndel's attention to the corridor. " Well either someone's really Fucked or they cleared the Hoard Room."
...