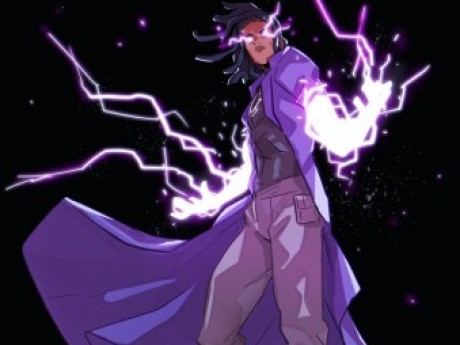 Summary: I gotta admit, this is pretty cool
Static
Gender: M
Age: 15
Group: Protégés (Sidekicks with a Mentor)
Game: Young Justice
Real Name
Virgil Hawkins
Nationality
American
Mentor (If Applicable)
Black Lightning
Physical Appearance
Black thick hair usually under a blue cap. 5'10. Blue shirt covered by a black hoodie with yellow lines down his arms, with black combat pants. And black combat boots. Virgil doesn't really have a "superhero costume", just an outfit he wears to fight crime. The outfit is lined with the same fabric that his uncle (Black Lightning) uses.
Personality and Interests
Virgil is a very snarky, confident kid. He always has to have the last word, even when the argument is inconsequential. He has a set of morals that he will never, never betray. No guns, no gangs, no killing.
Backstory
Virgil has had a hard life. When he was 8 his mother died. For 6 years things seemed to be looking up, Virgil, his father, and sister moved to Dakota City. His uncle, Jefferson Pierce, urged them to move to Metropolis. Virgil's Father disagreed, until one day. Virgil has gotten into a gang fight, he hadn't been apart of any of them (obviously). The immense stress of the situation had activated his latent powers. Very similar to his uncle with some slight modifications. After the gang fight, his father finally budged and they moved to Metropolis.
Skills/ Powers
Electrokinesis
Electromagnetism
Flight (With a Manhole)
Other
Virgil has been an active hero for about 7 months, training with his uncle and occasionally helping him.
You know all of those phone games that are ads on Snapchat and Instagram? Yeah, Virgil gets every single one because "Maybe if I play all of them, they'll stop showing up."
---
This character is not owned by anyone. You can adopt them if you become a member of this game.
Character questions
Recent Activity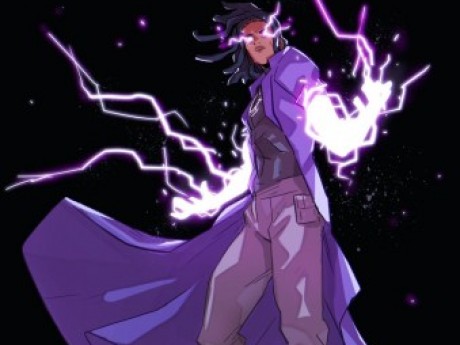 Mentioned in the post
Mallrats
Nov 9, 2019, 10:02pm
Updated character profile
Oct 22, 2019, 6:52pm
Updated character profile
Oct 22, 2019, 2:32pm
Updated character profile
Oct 20, 2019, 10:44pm
Updated character profile
Oct 20, 2019, 6:52pm
Updated character profile
Oct 20, 2019, 6:43pm