Deleted character
This is an old character & has been deleted.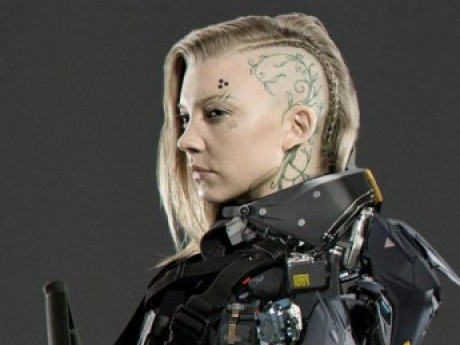 Summary: Former StarCorps Nurse bound for the Outer Rim.
Tatyana Ivanova
Gender: F
Age: 27
Group: Civilians
Game: Stranded on Gallus IX
Occupation
Colonist/Nurse R-3
Tatyana is what was known in the old world as a Russian mail order bride. ( StarCorps has an official sounding term for it now but don't bother asking Tatyana what that might be. )
Personality
Tatyana was born the daughter of a Marine and served 8 years herself as a shipboard nurse and combat medic.
Practical and level headed woman she is better educated than most grunts and not given to either random impulses nor flights of fancy.
History
A former StarCorps Nurse and Combat Medic. Tatyana had served 8 years and two tours before accepting a dishonorable discharge at the end of her last year of service for striking a superior officer.
Contracted prior to the end of her career in StarCorps by the Homestead Colony Bride Service for servicemen retired to homestead on the Outer Rim.
The problem however was that Tatyana was former fleet Nurse with an Class 1 Rating. A Rating that her made her to expensive for a would be former Marine husband to afford. So Tatyana took steps to ensure her rating was reduced during her last 6 months of service in order to ensure she remained within her husbands to be's approved price range.
So now Tatyana has her Class 3 rating and a criminal record for her trouble.
---
This character is not owned by anyone. You can adopt them if you become a member of this game.
Character questions
Recent Activity
Mentioned in the post
The cave
Dec 11, 2019, 5:13am
Mentioned in the post
Camps
Dec 8, 2019, 9:18pm
Mentioned in the post
The Hill
Dec 8, 2019, 6:32pm
Mentioned in the post
The Hill
Dec 8, 2019, 6:32pm
Mentioned in the post
Hunting
Dec 8, 2019, 3:26pm
Mentioned in the post
The foot
Dec 6, 2019, 12:09pm
Updated character profile
Nov 18, 2019, 12:56pm
Updated character profile
Nov 18, 2019, 10:54am
Updated character profile
Nov 18, 2019, 10:53am
Updated character profile
Nov 18, 2019, 10:51am