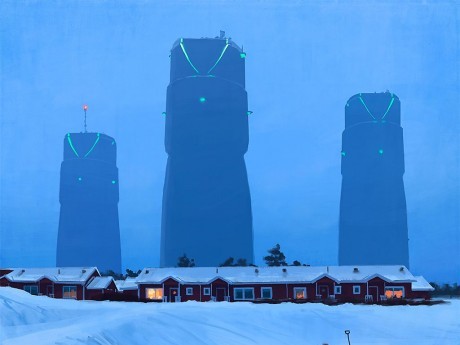 Description
The small town of Kilmore sits in a valley, and has been unremarkable for centuries. That is until a large tech company built 3 huge towers at the top of Clarence's hill. Mayor Clarence, who sold them the land thinks this will bring prosperity to the town. But strange things have started happening, first it was cattle becoming mysteriously mutilated, and then James Hunter went crazy, and now a child from the local school has vanished. What is going on? A group of locals have decided to go and visit the warehouse to get answers.
Please join as a normal townsperson, and write about what strange goings on you've encountered, as well as introduce your characters daily life.
---
Story Posts
An intruder
Nov 26, 2019, 5:56am by harrina
"Who wants to come with me?" She asked. Everyone in the room looked at each other nervously. Nobody wanted to put their hands up, only a few did. The awkward moment was cut short w ...
Showing 3 out of 3 posts
---
Post Summary
We're only able to show post summaries on games with 20 or more posts.
---