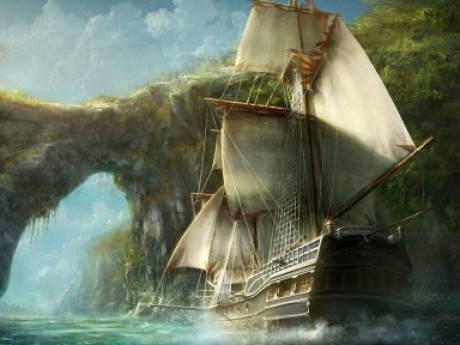 Description
Salamanca is a sail-powered galleon Captained by the mysterious Admiral J Jakerson. Her crew have set sail to explore the Galmian Archipelago in the South Carribean sea (this is a fictional area). Her crew don't yet know the weird & wonderful adventures they're about to experience exploring these islands. Join as part of the crew on the ship & explore the first island.
---
Story Posts
A memory?
Feb 22, 2020, 8:22am by ryjones
Without considering the coat he asked if they had any clues and she produced the note. He read it...then... For a brief moment the man had a vision. Or was it a memory? He saw himself, ...
Showing 4 out of 84 posts
---
Post Summary
| | Jan | Feb | Mar | Apr | May | Jun | Jul | Aug | Sep | Oct | Nov | Dec |
| --- | --- | --- | --- | --- | --- | --- | --- | --- | --- | --- | --- | --- |
| 2019 | | | | | | | | | | | 2 | 67 |
| 2020 | 11 | 4 | | | | | | | | | | |
---