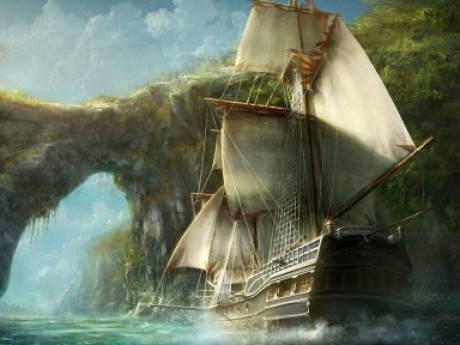 Description
Salamanca is a sail-powered galleon Captained by the mysterious Admiral J Jakerson. Her crew have set sail to explore the Galmian Archipelago in the South Carribean sea (this is a fictional area). Her crew don't yet know the weird & wonderful adventures they're about to experience exploring these islands. Join as part of the crew on the ship & explore the first island.
---
Story Posts
The bush of savage destiny
Jan 22, 2020, 5:32am by jorllan
Jackie's eyes grew wide as she saw the glowing tree. "Ahh, there is certainly some voodoo magic at work on this island!" She said. Obviously not just the glowing green dog. Jason ask ...
Showing 4 out of 80 posts
---
Post Summary
| | Jan | Feb | Mar | Apr | May | Jun | Jul | Aug | Sep | Oct | Nov | Dec |
| --- | --- | --- | --- | --- | --- | --- | --- | --- | --- | --- | --- | --- |
| 2019 | | | | | | | | | | | 2 | 67 |
| 2020 | 11 | | | | | | | | | | | |
---