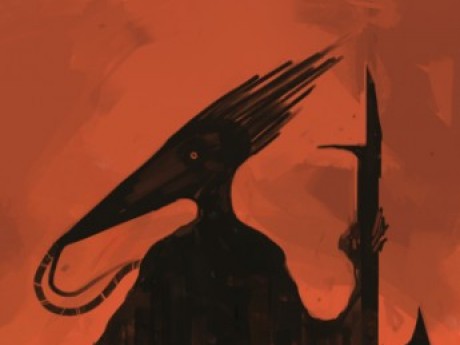 Description
When the Stareyes came to Earth they destroyed all, no war, chemical or nuclear, could compare. Only 30% of Human life remains now.
What were the Stareyes? No one knows. The only thing that matters is what they left behind: monsters, anomalies, terrible space radiation, and...
...the books.
Only 1% of Humanity can understand the books. And only one man has absorbed their power: Keehth, the Wizard of the Wasteland.
Sadly, Keehth died alone, too antisocial to find and train an heir to wield his incredible power. In his shack on the border of the Sun-White Desert the books moldered for a decade, eventually being discovered by Kamath, a wanderer. Kamath does not understand the books, nor can he ever obtain their power; but he knows one thing - one thing the books themselves have told him - there is someone who will understand them.
He must find that person, and grant them the power to become the next WIZARD OF THE WASTELAND.
---
Story Posts
Prue recognizes a good deed
Feb 7, 2020, 4:21pm by GardensTale
Prue held out her bident, but she did not move to strike just yet. She had relinquished the leash, but the bone-white throck did not attack, sitting low at her ankle, emitting a low hiss. In ...
Showing 4 out of 11 posts
---
Post Summary
We're only able to show post summaries on games with 20 or more posts.
---
Moderators
herosvsbandits
Members
There are 4 members in this game
Pending Members
There are no pending members in this game