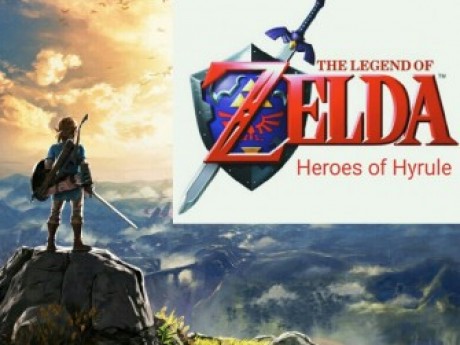 Description
The land of Hyrule has been a quiet kingdom, filled with prosperity, hope, and everlasting peace; That is, of course, until Ganon's latest reincarnation wrecked havoc to the central castle, and captured the beloved Hylian princess as his prisoner, for all of eternity in the darkness.
The king had managed to escape the destruction just barely, and sent out a call for all to hear! The greatest treasures and land shall be rewarded to those brave enough to face the devil, Ganon, and rescue his dearly beloved princess.
No matter what you're in it for, the only way to defeat Ganon is by collecting the four Star Fragments scattered around the land, in all of it's four corners.
Can a group of unlikely heroes from far away manage to make their way through the harshes of Ganon's evil minions and rescue the princess?
---
Story Posts
So Imperative
Jan 25, 2020, 1:12pm by T4HJ3R1U5
Veras managed to get atop Hyle's horse, Blue, though reluctantly so. He had seen, touched, petted and cleaned horses, though he had yet to ever ride one. You wouldn't hastily jump atop a wol ...
Showing 4 out of 28 posts
---
Post Summary
| | Jan | Feb | Mar | Apr | May | Jun | Jul | Aug | Sep | Oct | Nov | Dec |
| --- | --- | --- | --- | --- | --- | --- | --- | --- | --- | --- | --- | --- |
| 2020 | 28 | | | | | | | | | | | |
---