Summary: The princess of the kingdom of Hyrule, Zelda.
Princess Zelda
Owned by: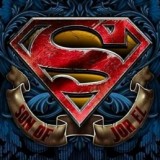 TheHeroUp
Gender: Female
Age: 18
Group: Hylians (Human-like)
Game: The Legend of Zelda: Heroes of Hyrule
Reputation
Princess Zelda, known throughout the land as the most beautiful Hylian to set foot on Earth; although that's just a rumor among commoners..
She is also known for her smarts and kindness towards everyone.
Skill Set
Even though she grew up in a castle, seldomnly leaving it, she had learned quite a bit:
-Single Sword fighting
-Minor Magic skills
-Horseback riding
-Cooking
Reason for wanting to rescue Zelda
(N/A)
Physical Appearance
With soft and smooth facial features, Zelda is quite the eye-treat for good reasons.
This blue eyed and pointy-eared girl stands at 5'6, which is rather standard for her age.
Zelda is quite thin, but has a fullness to her in the right places..
Personality
Kind, warm, brave and true, what hasn't been said about this princess?
Zelda is one of a kind when it comes to giving another living creature the best example of humane behavior.
History Until Ganon appeared
Zelda had been lonely in the halls of her castle, so she could only spend her days chatting with guards and care-takers, playing with her many pets; but mostly, she read books about the world out there, curious to know more.
Life Motto
Speak from your heart, or don't speak at all.
Weaknesses
Zelda is inheritedly powerless against the chaotic power of dark magic.
Final Goal
Zelda wishes to one day be free and roam the world with a friend or two.
---
This character is owned by: TheHeroUp
Character questions
Recent Activity
Updated character profile
Jan 6, 2020, 4:18am