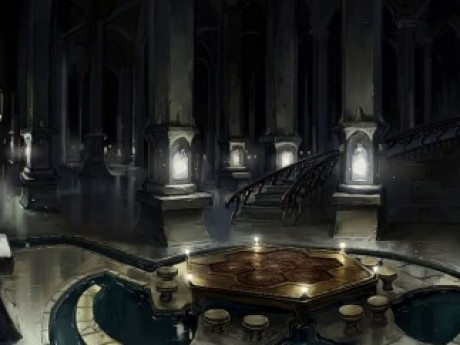 Description
The vampire race has awoken, hungry, dazed and uncertain. Assimilating into this generation will be the key to survival Establishing a system, some would call a government, might be the best thing to regain all the power and authority of the Vampire Birthright.
Awaken to a world were relationships with fellow vampires can be just as bloody as the relationship with your dinner.
Or enter as a human at your own risk and join the world that has been long since forgotten as it come back from the dead.
Read the opening Scene, fill out a Character sheet and welcome to the Society of the Quiet Council.
Disclaimer: Vampiric RPG that is part horror, part political, part interactive, all vampire and all vicarious. Blood, murder, adult language, sexual situation, sexual dialogue and adult content will be involved.
---
Story Posts
OOC - What to post
Jan 29, 2020, 10:57am by harrina
Hi, I want to post, but I'm not sure what to do. The huge amounts of backstory is fine, but what are we actually to do? ...
Showing 4 out of 4 posts
---
Post Summary
We're only able to show post summaries on games with 20 or more posts.
---
Game Information
Created by : Gray4729
Category : Supernatural Mature
Number of characters : 2
Number of posts : 4
Created : Jan 9, 2020