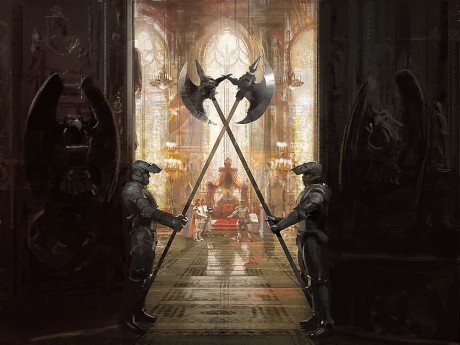 Description
Xierheart, a world full of magical and mystical beings. A land brewing with magic as well as culture. Even though it is a wonderful place, the races in the world, the leaders of them want to expand their kingdoms and empires. Thus war is a thing, betrayal, and other games of Kings and Queens. This time is know as the Age of War, so who are you in this time, A leader, a noble, a common folk, or even just a wanderer? You decide, how will history in this fantasy world unfold.
Read game info for more detail
---
Story Posts
Better deal
Apr 7, 2020, 11:07pm by Enderslayer
Erin sighs and burns the wanted posters with ease, "well for starters, you want a better deal we can do it later after we get my stuff back." Alan scoffed, "Of course." Erin ignored him. "I ...
Showing 4 out of 18 posts
---
Post Summary
We're only able to show post summaries on games with 20 or more posts.
---
Game Information
Created by : Enderslayer
Category : Fantasy
Number of characters : 7
Number of posts : 18
Created : Jan 19, 2020
Moderators
Enderslayer
Members
There are 2 members in this game
Pending Members
There are no pending members in this game