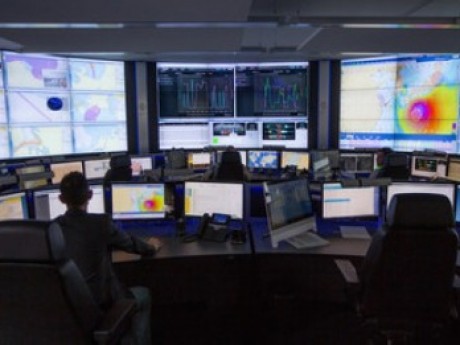 Description
On present day earth, there is one agency tasked with investigating every anomaly, every UFO or paranormal occurrence, every haunted location, everything that defies man's explanation. They call themselves The Storm Syndicate.
Headed by Agent Zero, The Storm Syndicate is made up of agents of varying backgrounds; scientists, former special forces operators, sensitives and empaths, psychics and many more. Zero is always looking for new talent, with new areas of expertise, but recruiting is difficult because few "normal" people can maintain the secrecy of such an important, clandestine group.
Zero hopes that one day there will be no need for The Storm Syndicate, and he'll be able to ride off into the sunset of retirement. That won't be today, however, as new reports continue to flow into Facility 47 -- TSS headquarters. Facility 47 is an underground base, housing the TSS ops center, vehicles, equipment, and personnel. It is also believed that there are a number of anomalies "housed" there. But no one knows for sure. The exact location of Facility 47 is unknown. The best guess of the blissfully ignorant public is that it's somewhere in Colorado.
TSS is comprised of agents of varying nationalities, and is not officially claimed by the U.S. government as an entity affiliated with any military or civilian government operations. TSS is apparently well funded and well equipped. Whoever funds their operation does so generously. There is seemingly no technology that is not at their disposal.
In this era of ever-growing anomalies, The Storm Syndicate is more important than ever.
---
Story Posts
Anomaly #1016: Finalizing a Plan
Mar 25, 2020, 3:45pm by jdfornwalt
"Also, why do you think Unit 1 was even briefed on this, let alone making a personal phone call to have it investigated? Seems like unnecessary escalation to me. Unless there's something muc ...
Showing 4 out of 31 posts
---
Post Summary
| | Jan | Feb | Mar | Apr | May | Jun | Jul | Aug | Sep | Oct | Nov | Dec |
| --- | --- | --- | --- | --- | --- | --- | --- | --- | --- | --- | --- | --- |
| 2020 | 6 | 21 | 4 | | | | | | | | | |
---
Moderators
jdfornwalt
Members
There are 4 members in this game
Pending Members
There are no pending members in this game