Summary: A troubled caged bird yearning for freedom
Jack Gomez
Owned by: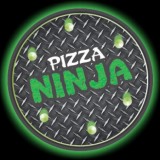 Jaxx
Gender: Male
Age: 14
Group: Students
Game: The Academy
Nationality
American
Skills:
Knowledge Skill (computers, Business) 14
Skills, Perks, Talents
Trained by grandfather in Shotokan Karate and Aikido since age 4 despite not liking it. Nick name "Little Dragon" from winning a lot of tournaments.
Secretly likes anime and manga involving romance
Likes computers and learning programs
Freshmen
Advanced Computer Programming
Algebra 1
English 1
Biology
US History Pre Civil War
Advanced Spanish 1
PE
Sophmore
Advanced Computer Programming 2
Geometry
English 2
Chemistry
US History Post Civil War
Advanced Spanish 2
PE
Junior
Digital Art 1
Algebra 2/Trigonometry
English 3
Physics
World History
Principles of Applied Engineering
PE
Senior
Engineering Design & Presentation I
Calculus
English 4
Anatomy and Physiology
US Government/Economics
Computer Science I K
PE
Super-powers
He is a mutant with the ability to absorb the energies of forceful kinetic attacks directed towards him. This energy fuels his strength, durability and, to a lesser degree, his speed. So anything that hits him like air or bullets makes him stronger. 
Super Suit: Dark Gray - Next costumes, each of you has been assigned one of these costumes, Dark Grey and Light Grey. Think of the original X-Men costumes without the pirate boots. 'Made with non newtonion fabrics, they will protect you from most routine damage. In the mask is an earpiece and microphone, allowing you to talk to each other during combat. A separate bracelet provides limited cellular functionality.
Physical Appearance
Height: 6'2″
Weight: 170 lbs.
Eyes: Black
Hair: Black spiky
Build: Muscular
Skills:
Knowledge Skill (computers, Business) 14
Personality and interests
Jack secretly likes anime and manga involving romance, computers and learning programs.
He has trouble making friends due to being isolated so he comes off as either shy or a heartless jerk since he avoids the grouping of people.
Skills:
Knowledge Skill (computers, Business) 14
History
Jack's grandfather was born in a small town near Houston. As a young adult, he started to work on an oil rig. Ambitious already, he got his scholarship for an engineering college the day his father died. He dedicated his life to his studies. Graduate, he built his company: Drake Industries. He became a millionaire by the age of 30, billionaire at 40. Drake Industries has become a multinational corporation, heavily involved with United States' defense contracts and the production of munitions. He's a genius engineer. He developed is own, very successful company: Drake Industries. It's a major supplier for the US Government when it comes to advanced armament. Most of all, he is a master of political intrigues and a major financial player.
So poor Jack has a lot to live up to since he was being raised to be the next CEO of Drake Industries. Jack was raised by his parents who loved him very much but sadly he lost his father when he was only 8 years old when they were in a plane crash. Jack was the only survivor which raised a lot of questions and added to his isolation. Since his mother was raised to be a debutante (an upper-class young woman making her first appearance in fashionable society), she was unable to be a proper mother and relied on her dead husband, the maids and her father aka Jack's grandfather. No one noticed Jack was getting stronger in an unnatural manner since he was isolated from others and his strength was never tested. Jack is a nerd at heart but is under a lot of stress by his family to be the next successor in his grandfather's company. He has been forced to train and learn in a stressful environment with very little experience in social skills. He was not allowed to make friends or especially a female friend. All his friends and future wife have already been picked out for him. Because of this he has a hard time talking to others properly and prefers his private time. Jack secretly likes anime and manga involving romance, computers and learning programs. Before his 14th birthday his powers were revealed when an assassin tried to kill him and his grandfather during a business trip but was thwarted by an angry Jack who absorbed the bullet hits and crippled the assassin with a powerful punch. After that Jack's grandfather enrolled Jack into "The Academy" so he could learn to control his powers. Jack is still on the fence by this but is will to try to learn to control his powers and maybe gain some freedom from his grandfather at the same time.
---
This character is owned by: Jaxx
Character questions
Recent Activity
Mentioned in the post
charge
Oct 27, 2020, 10:42am
Mentioned in the post
Times up
Oct 27, 2020, 12:52am
Mentioned in the post
Correction
Oct 26, 2020, 9:44pm
Mentioned in the post
Rock On!!
Oct 26, 2020, 8:49pm
Mentioned in the post
Here we go
Oct 26, 2020, 2:49pm
Mentioned in the post
the books
Oct 25, 2020, 9:20pm
Updated character profile
Oct 11, 2020, 12:35am
Updated character profile
Oct 11, 2020, 12:35am
Updated character profile
Oct 11, 2020, 12:34am
Updated character profile
Oct 11, 2020, 12:34am
Updated character profile
Oct 11, 2020, 12:33am
Updated character profile
Oct 11, 2020, 12:33am
Updated character profile
Oct 11, 2020, 12:31am
Updated character profile
Oct 11, 2020, 12:29am
Updated character profile
Oct 11, 2020, 12:28am
Updated character profile
Oct 11, 2020, 12:27am
Updated character profile
Oct 11, 2020, 12:26am
Updated character profile
Oct 11, 2020, 12:25am
Updated character profile
Oct 11, 2020, 12:23am
Updated character profile
Oct 11, 2020, 12:23am
Updated character profile
Oct 11, 2020, 12:21am
Updated character profile
Oct 11, 2020, 12:19am
Updated character profile
Jul 29, 2020, 9:44pm
Updated character profile
Jul 13, 2020, 3:39pm
Updated character profile
May 19, 2020, 9:01pm
Updated character profile
May 18, 2020, 12:12am
Updated character profile
May 18, 2020, 12:09am
Updated character profile
May 13, 2020, 10:30pm
Updated character profile
May 13, 2020, 10:29pm