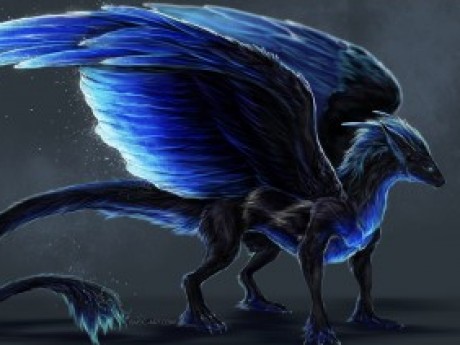 Summary: Head tilt with curios expression
Midnight
Owned by: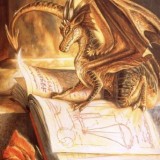 Lily
Gender: Mail
Age: 3
Group: Dragons
Game: Jericho
Planet of Origin
Native of this planet.
Profession/Affiliation
Bonded Dragon
Rank/Title
Bonded dragon
Physical Appearance
Midnight is on the smaller end of dragons. He ways only 15000 pounds and is about 40 feet long. He has four legs and two wings. He unlike most dragons is covered and long silky fur. His wings are covered in feathers. He is dark blue almost black with light blue markings. His eyes are a brilliant shade of green.
Personality and interests
Midnight adores crystal. He doesn't make much noise. Except to sort of hum along with her as she sings. The pair enjoy music and particularly making music them selfs. He also loves to fly and is extremely protective of crystal. So long as you are nice to crystal midnight will be nice to you. When she is with him. He doesn't like people at all when crystal is not with him.
History
Midnight was found by crystal as a baby. He was thought to have been injured by a predator or even another dragon. She rescued and cared for him. Eventually he playfully bit her. It Made her very sick and the at the time baby dragon refused to leave her side. He got violent turned on the medical staff and tried to rescue her. They got to close at times though he was a baby dragon and not to hard to contain other dragon handlers help in calming Midnight during the recovery of Crystal.
Player Notes/Dragon Abilities
Midnight is Crystal's companion and will bite anyone how tries to approach him when she is gone.
---
This character is owned by: Lily
Character questions
Recent Activity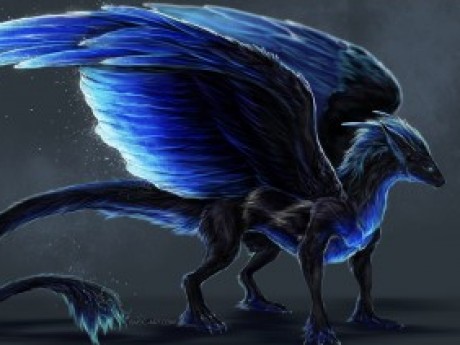 Mentioned in the post
Dragions
Mar 5, 2021, 6:53pm
Mentioned in the post
Funny
Mar 3, 2021, 12:59am
Mentioned in the post
Assurance
Mar 3, 2021, 12:34am
Mentioned in the post
Issues
Mar 3, 2021, 12:12am
Mentioned in the post
Trust Me
Mar 2, 2021, 11:56pm
Updated character profile
Jan 14, 2021, 1:40pm
Updated character profile
Jan 31, 2020, 1:52pm
Updated character profile
Jan 31, 2020, 10:30am
Updated character profile
Jan 31, 2020, 10:20am
Updated character profile
Jan 30, 2020, 7:46pm
Updated character profile
Jan 30, 2020, 7:42pm