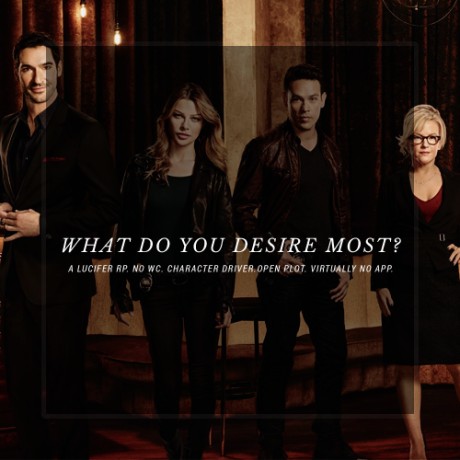 Description
Azreal's Blade has been dug up from Uriel's unmarked grave, and all immortals are searching for the Flaming Sword. Goddess wishes to return to Heaven and her children. Amenadiel is still wanting to return home. Mazikeen only wants to protect Lucifer from harm. Linda Martin is the loyal friend and therapist to Lucifer, Mazikeen, and Amenadiel while only seeing Goddess occasionally. Chloe Decker still dismisses Lucifer's claims of being the Devil, while still working with him as a detective-consultant relationship. Lucifer still refuses to return to being the ruler of Hell, and wants to continue to interact with humans on Earth for as long as possible.
But something or someone out there threatens everyone's desires.
---
Story Posts
First Night in the City
Mar 4, 2020, 7:37am by BlackRoseKnight
Getting moved in took hardly any time, she packed mostly essentials for maintaining appearances. Her licenses allowed her to pack a few things away that the average person could never fly wi ...
Showing 4 out of 6 posts
---
Post Summary
We're only able to show post summaries on games with 20 or more posts.
---
Game Information
Created by : Writinggirl01
Category : Modern Supernatural Mature
Number of characters : 2
Number of posts : 6
Created : Feb 5, 2020
Moderators
Writinggirl01
Members
There are 1 members in this game
Pending Members
There are no pending members in this game