Summary: The Artifact, The Archive, The Voice of God
Ark ~ The Voice of God ~
Owned by: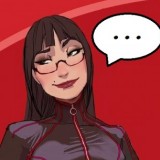 D2wintr
Gender: Unknown
Age: Unknown
Group: Alien
Game: Savage Lands
Time/Place of Origin
The time and place of the Ark's creation is Unknown as is its ultimate purpose. There are stories however ... Many many many stories.
Occupation/Title/Rank
The Voice of God, Holy Artifact
Appearance/Dress
The Ark's outward appearance is that of a Golden Chest adored with Angelic figures bowing in worship.
The Ark is roughly 2' high and 4' long with a width of 3' or so. ( It also enjoys changing it size from time to time just to mess with people. )
On rare occasions a small orbit of light known as "The Eye " appears and is known to attend to tasks that in the majority remain unknown to all.
Advantages/Disadvantages/Quirks
Telepathic, Telekinetic, Healing Ability, Fairly Intelligent.
~
An Energy based lifeform - Other than the Chest and the orb of light. The Ark has no real physical body.
~
The Ark communicates with the Believers through a elected proxy called ' The One who Hears' the problem being that of late The Ark has been forced to deal with Greedy self serving assholes. So half of what the Ark says is largely ignored.
The Ark enjoys the company of the Eloi and has several it keeps around as pets. ( Think Cats )
Favourite Sayings
" ....!!!! " ~ ** Translated - Your an Asshole! **
" .... " ~ ** Translated - Leave it to the dickless wonder over here to fuck that up too. **
" .... ? " ~ ** Translated - Here kitty kitty kitty. **
---
This character is owned by: D2wintr
Character questions
Recent Activity
Mentioned in the post
Hornets
Jul 12, 2020, 4:12pm
Updated character profile
Mar 23, 2020, 2:54am
Updated character profile
Mar 23, 2020, 1:34am
Updated character profile
Mar 22, 2020, 11:59pm
Updated character profile
Mar 22, 2020, 11:54pm
Updated character profile
Mar 22, 2020, 11:42pm
Updated character profile
Mar 22, 2020, 11:39pm
Updated character profile
Mar 22, 2020, 11:30pm
Updated character profile
Mar 22, 2020, 11:14pm
Updated character profile
Mar 22, 2020, 11:02pm