Summary: A lost mom trying to keep her daughter from suffering the way she did
Luna
Owned by: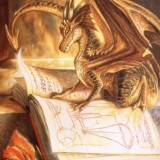 Lily
Gender: Femail
Age: 20
Group: Travelers (Future)
Game: Savage Lands
Time/Place of Origin
USS VIKING NCC 962 ( stardate 46254.7)
Occupation/Title/Rank
Ensign Luna. Security officer and mother.
Appearance/Dress
Standard issue yellow and black star fleet uniform. She has blond hair bright blue eyes and white and black spoted wings.
Personality/Interests
Luna is extremely protective. she is every smart and does not trust strangers. She also tends to lean towards being a pain.
Background/History
Luna has a complicated history she is the result of experiment cared out by section 31. She eventually joins Star fleet and is stationed on the viking. she fall in love what another security officer and has a daughter who is now three.
Weapons/Equipment
she has a standard issue phaser.
Advantages/Disadvantages/Quirks
(Wings) Luna can fly and fights better when she has the space to fly. Her bones are hollow and her wings are easily broken. She is terrified of Scientist and Doctors.
Favourite Sayings
" who are you"
"Cerenity get back here!"
Character Notes
none at this time
---
This character is owned by: Lily
Character questions
Recent Activity
Mentioned in the post
I was late
Jan 19, 2021, 11:20pm
Mentioned in the post
Beast
Jan 13, 2021, 5:57am
Mentioned in the post
Attack
Jan 13, 2021, 4:29am
Mentioned in the post
Taken
Jan 13, 2021, 4:21am
Updated character profile
Nov 17, 2020, 6:46pm
Updated character profile
Nov 17, 2020, 6:41pm
Updated character profile
Nov 16, 2020, 8:51pm
Updated character profile
Aug 14, 2020, 6:27am
Updated character profile
Aug 14, 2020, 6:21am
Updated character profile
Aug 14, 2020, 6:19am
Updated character profile
Aug 14, 2020, 6:15am