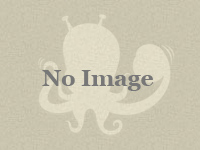 Description
Welcome to the the United confederation of independent realms and planets. The confederation is made to bring peace and prosperity. Help them, or don't. Become an outcast, if that is what pleases you. Or be someone who hunts outcasts. Or neither, be a space pilot and travel to different planets and star systems. Or be a old mad scientist who lives in a tower. There are thousands of unique ways to play this game.
The main setting is in a system of realms known as the "core worlds" here you will find the 9 United realms.
On the outside of the "core worlds" you find millions, no wait, trillions. I will even tell you how to make your own worlds. Now if you want to hear more you can join.
---
Story Posts
Eldrin and evindale meet handfell
Feb 10, 2020, 7:04am by Dare@scifi
Eldrin and evindale walked down the streets of Creebrook. They stopped in front of a loud Halfling hole. They dicided to enter. There were at least 20 halflings and a couple dwarfs. A young ...
Showing 4 out of 6 posts
---
Post Summary
We're only able to show post summaries on games with 20 or more posts.
---
Game Information
Created by : Dare@scifi
Number of characters : 10
Number of posts : 6
Created : Feb 9, 2020
Moderators
Dare@scifi
Members
There are 1 members in this game
Pending Members
There are no pending members in this game