Summary: This time i will squash you like a bug.
Leo Lipinski
Owned by: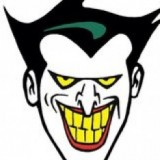 Dantheman918
Gender: Male
Age: 30
Group: Heroes
Game: The New Heroes of Capitol City
Alias
Dr. Hive Mind
Powers/Skills
Insect Control
Swarm Calling
Swarm Shaping
Insects Rage
These powers only work on ants, bees, wasps, hornets, termites, locusts, and Cockroaches.
Physical Appearance
Leo is around short only about 5 ft tall with short hair. In a bowl cut . He wears a pair of glasses with a clip in the center in the shape of a ant.
Personality and interests
Leo has always been interested in insects. He has studied them since he was a child.
History
Being the toungest of 4 brothers, Leo was always the target of their torment while they were all into sports and cars and girls Leo always was facinated by the bugs and spent more time with them than people. In school he was the target of several bullies who would take his notes and rip them or his live bugs and flush them down a toilet. Such treatment has left him with a short fuse when he got into the college in the entymology department he was working on a device that would allow him to communicate with his bugs but during testing a freak lightning storm hit the entymology building leaving him with the permanent ability to control bugs. It also had a more dire effect. Like bees and leo has little patience with humans and if overly provoked will unleash the full potential of his power.
---
This character is owned by: Dantheman918
Character questions
Recent Activity
Updated character profile
Mar 21, 2020, 12:19pm
Updated character profile
Mar 20, 2020, 10:06pm
Updated character profile
Mar 20, 2020, 10:02pm