Summary: Do Re Mi Fa So La Ti Do
Klause Klygerberg
Owned by: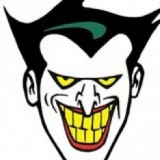 Dantheman918
Gender: Male
Age: 65
Group: Villains
Game: The New Heroes of Capitol City
Alias
Mr. Symphony
Powers/Skills
Musical Inducement - this power allows Mr. Symphony to force people to sing a musical number.
Musical Hypnosis - This power allows Mr. Symphony to sing and hypnotise people.
Physical Appearance
Klause is tall and thin with grey hair around a balding head. He has blue eyes and a grey beard.
When he is dressed as Mr. Symphony he wears a suit with tails, a frilled white shirt, a tophat, and a black phantom of the opera mask.
He also carries a conductors baton and a violin case that launches stuff from it.
Personality and interests
To Klause music is his whole life. He has been teaching music for years and also composed several dozen beautifly written classical style songs. He is also trained in opera singing as well as his secret love of show tunes.
History
Klause was born in the small foreign village of Bamberg. He was still a newborn when the Great War broke out and his family fled the continent. When he was old enough he joined the Capital City School For The Arts, where he absorbed all he could about music, including Operatic Singing, Classical Music, Composing. After graduation he furthered his education at the university. After graduation he went to work at the symphony. After a few bad decisions, Klause lost his job at the symphony and returmed to the univerisity where he taught about music appreciation. One night while Klause was walking to his car, passes the entymology building when a explosion caused a wave to come from the building and it gave a humble old man the power of music.
---
This character is owned by: Dantheman918
Character questions
Recent Activity
Updated character profile
Mar 26, 2020, 5:51pm
Updated character profile
Mar 25, 2020, 3:50pm
Updated character profile
Mar 25, 2020, 3:50pm