Summary: -place holder text-
Miles Hawthorne
Owned by: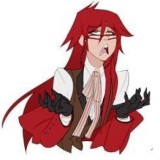 LaserSexPanther
Gender: Male
Age: 23
Group: Citizens
Game: The New Heroes of Capitol City
Alias
The Starchild
Powers/Skills
- Frontman and lead guitar for "Another Unspeakable Sunday"
- Filing and getting coffee
Physical Appearance
Long black hair, glasses, tall, angular face, thin, green eyes, light tan skin
Personality and interests
He can be a bit of a dork, but isn't lacking in charisma and confidence. Loves music, to the point he's almost always either playing his guitar or listening to music and lip syncing, dancing (in out dated dance moves) or both. Runs on island time most of the time, although he is reliable. He loves his airbrushed panel van, with a robot unicorn flying through space with a rainbow trail ridden by an amazon woman.
History
Although in Elementary and Middle school he was what most would consider a dork or a nerd by the popular kids. But one summer and a growth spurt later, they respected him for his lack of giving a crap about much of anything, and his confidence. He even went so far as to ask one the most popular girls in school to dance at prom, taking her away from her date who was a jerk. Seemingly overnight he was almost at the top of the pecking order of the food chain of High School.
This has carried over to almost every job he has had. He became skilled at making people feel welcome, becoming friends with anyone, and bringing teams together, all this despite his 'wedding uncle' dance moves and propensity for singing on the job.
He's had several jobs. The latest is at Chadwick Enterprises after a chance encounter with Miss Chadwick, who at the time had a flat tire. Changing it and having mentioned he just lost his last job got him a job as a kind of intern/factotum reporting directly to Ms. Chadwick.
---
Character questions
Recent Activity
Mentioned in the post
Campaign
Jun 3, 2020, 8:48pm
Updated character profile
Apr 30, 2020, 1:30am
Updated character profile
Apr 28, 2020, 5:55am
Updated character profile
Apr 24, 2020, 3:37pm