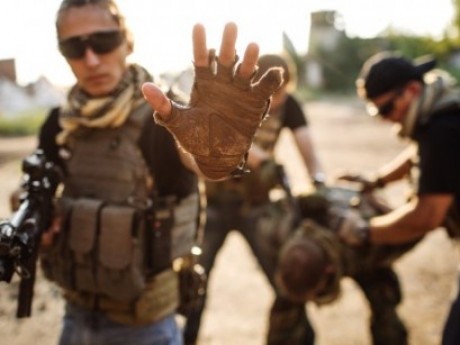 Description
During a zombie outbreak, members of a small Private Military Company, Horizon Military Contractors, are sent to rescue the survivors of a medical treatment center in Northern Iraq and bring them to a private airfield in Lebanon for transport back to the United States.
---
Story Posts
North Easting SF Chash Point.
Apr 1, 2020, 9:32pm by red_sword7
As he walked, his footfalls heavy, Perkins activated his throat mic, speaking in a tired monotone voice. "Davenport, Patrick, grab tools and help me dig this bloody thing out, the rest of yo ...
Showing 4 out of 143 posts
---
Post Summary
| | Jan | Feb | Mar | Apr | May | Jun | Jul | Aug | Sep | Oct | Nov | Dec |
| --- | --- | --- | --- | --- | --- | --- | --- | --- | --- | --- | --- | --- |
| 2020 | | | 142 | 1 | | | | | | | | |
---
Game Information
Created by : Noemi
Category : Apocalyptic Mature
Number of characters : 10
Number of posts : 143
Created : Mar 7, 2020