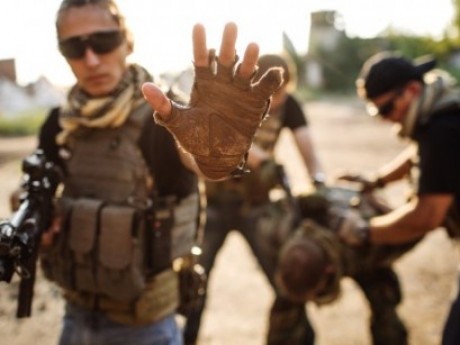 Description
During a zombie outbreak, members of a small Private Military Company, Horizon Military Contractors, are sent to rescue the survivors of a medical treatment center in Northern Iraq and bring them to a private airfield in Lebanon for transport back to the United States.
---
Story Posts
An Offer He Can't Refuse
Jun 20, 2020, 9:43am by OlOneEye
Michael Corleone: Well, when Johnny was first starting out, he was signed to a personal services contract with this big-band leader. And as his career got better and better, he wanted to get ...
Showing 4 out of 221 posts
---
Post Summary
| | Jan | Feb | Mar | Apr | May | Jun | Jul | Aug | Sep | Oct | Nov | Dec |
| --- | --- | --- | --- | --- | --- | --- | --- | --- | --- | --- | --- | --- |
| 2020 | | | 142 | 57 | 16 | 6 | | | | | | |
---
Game Information
Created by : Noemi
Category : Apocalyptic Mature
Number of characters : 10
Number of posts : 221
Created : Mar 7, 2020