Summary: In it for the money?
Matthew Perkins
Owned by:
Farrell
Gender: Male
Age: 30
Group: HMC Personnel
Game: HMC
Nationality
British (English)
Physical Appearance
5'11", athletic build but slightly on the thin side, has roman features, blue eyes and dark blonde hair in a marine cut.
Background
Matthew doesn't talk about his childhood much, not out of any tragic backstory, but it was entirely uneventful. He got by in school, was average in just about every way, had a stable home, decent grades and was popular enough to get by. The only problem with his upbringing was it was completely, utterly, boring.
This boring childhood led to him wanting more excitement in his life, so as soon as he turned 16 he joined the army through the Army Foundation Collage. As a soldier he felt, at the time, his true calling, and took to military life like a fish to water, able to follow orders to the letter, quick to learn and memorize the use of weapons and how to fight with them.
When he turned 18 he quickly found himself deployed to the middle-east as an infantryman, seeing heavy combat early into his tour. Combat did little to quench his thirst for adventure, pushing him to eventually make it into his battalions recce platoon, often taking part in operations deep into hostile territory without support, but even this did not sate him. His mindset only changed when, while out on patrol, his sections vehicle was hit by an IED, killing 5, crippling 2 but leaving him completely unharmed.
Seeing his mates ripped apart in front of him had a dramatic impact on Matthew, but not in the way you might expect. He still held a love for the life of a soldier, he still enjoyed the thrill of a firefight, and PTSD had not yet taken hold. What changed was his opinion of fighting for his country, thinking he was wasted on the small wages, and limited prospects. So after completing his term of service, receiving an honorable discharge and becoming a civilian, at the age of 22, he decided to become a Private Military Contractor.
Now 8 years later, he was swimming in cash and loving the life of a mercenary. His life, in his own mind, was perfect. Then his team was sent to Iraq....To fight Zombies...Just great.
Personality:
Very mercenary in nature, the only thing he holds himself to is his word. He enjoys a good laugh, has a dark sense of humor, and a soft spot for
Equipment
(Not sure how in-depth to go, so will go over the top and rein it in if needed)
M4A1 Carbine with fore grip, laser sight, ACOG & canted red dot,
Glock 17,
NVG's
Plate carrier w/ pouches,
Patrol Pack,
First aid kit,
Short range radio,
Combat knife,
Multi tool,
2 x frag grenades,
Smoke grenade,
Zippo,
Weapon cleaning kit,
Canteen,
Shemagh,
Ballistic glasses,
Small amount of rations,
Spare magazines and ammunition.
---
This character is owned by: Farrell
Character questions
Recent Activity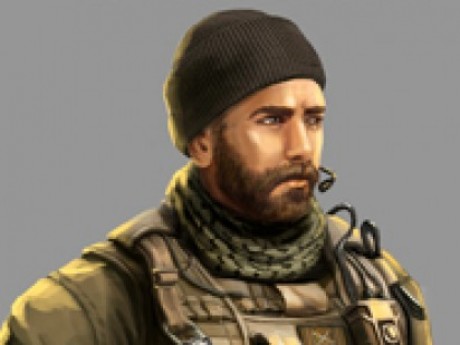 Updated character profile
May 10, 2020, 11:01am
Mentioned in the post
Stitches
May 3, 2020, 3:12pm
Updated character profile
Mar 31, 2020, 10:04am
Updated character profile
Mar 10, 2020, 8:49am
Updated character profile
Mar 10, 2020, 8:48am