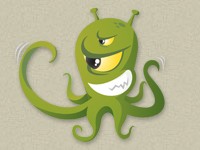 Summary: A career soldier with nothing to lose and everything to gain.
Jackson Whitehall
Gender: Male
Age: 35
Group: Inactive
Game: HMC
Nationality
Canadian
Physical Appearance
6'5 with a trim build. Skinny but muscular. Dark brown hair and beard, blue eyes.
Background
Former Canadian Armed Forces Sargeant with the 1st Battalion of PPCLI (Princess Patricia's Canadian Light Infantry. The 1st Battalion of PPCLI ( 1 PPCLI) is a combat unit equipped with light armoured vehicles. 1 PPCLI maintain a high degree of operational readiness and agility and is primed to deploy for a broad spectrum of operations in the proud tradition of of the regiment. There motto is "First in the Field."
Jackson was born in Calgary Alberta Canada to a single mother. He had no brothers or sisters growing up. When he was in sixteen his mother was diagnosed with colon cancer and died two years later. After graduating high school, his mother gone and feeling the need for another change he joined the Canadian Armed Forces. For his entire military career he served with 1 PPCLI and eventually reached the rank of sargeant when he was twenty eight years old after eleven years of distinguished service.
He stayed in the military for another five years and accepted an honourable discharge at thirty three. At first he moved back to Canada but quickly grew bored with civilian life. So a year ago he applied for a position with HMC to do what he does best and get paid a little better.
Equipment
Colt Canada C7 - A canadian assault rifle manufactured by Colt Canada with similar design and function to the M16A3. 8, 30 round magazines
FN P-35/Hi-Power - .40 caliber single action semi automatic handgun. Based on a design by American firearms designer John Browning
4, 15 round clips
"4 inch "Jump" Knife. Standard issue in the Canadian Army.
Interceptor Multi-Threat Body Armour - 1 set
---
This character is not owned by anyone. You can adopt them if you become a member of this game.
Character questions
Recent Activity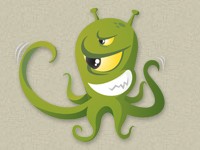 Updated character profile
Mar 30, 2020, 8:09am
Mentioned in the post
The Divide
Mar 29, 2020, 11:01pm
Updated character profile
Mar 15, 2020, 10:57am
Updated character profile
Mar 15, 2020, 6:14am
Updated character profile
Mar 11, 2020, 4:40pm