Deleted character
This is an old character & has been deleted.
Summary: You aren't afraid of a little Russian girl are you?
Talia Lenska
Owned by: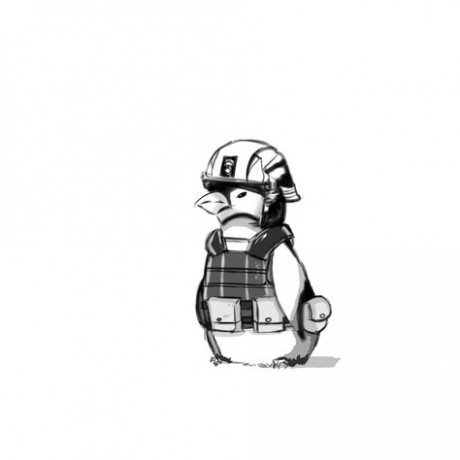 golani
Gender: Female
Age: 32
Group: HMC Personnel
Game: HMC
Nationality
Russian
Physical Appearance
She is a small woman at 5' 3" 145 lbs. She clearly works out.
Brown eyes and long brown hair curled up in a bun. Multiple piercings in both ears. She looks tired but still has an easy smile.
Background
Call sign: Rifle
Place of birth: Ivanovo, Russia
Full Name: Natalia Nikolayevna Lenska (she has shortened it for Westerners)
Talia (nobody but her parents ever called her Natalia) is a former captain in the Vozdushno Desantnye Voyska (VDV), the Russian airborne forces. Her last assignment was with the 106th "Tula" Guards Airborne Division.
Talia was the first Russian female paratrooper to serve in combat since the Great Patriotic War. Her first combat missions were as a platoon commander on counter-terrorism operations in southern Russia. She later deployed to Crimea as one of the "little green men." Her last deployment was to Syria.
Upon her return from Syria, Talia was dismissed from the Russian army based on trumped-up charges of theft by one of her superior officers. In reality, Talia was going to reveal to the FSB this officer was selling arms on the side to the Russian Mafia.
Thanks to the intervention of her father, a senior General in Russian military intelligence (GRU), the charges were dismissed, but she was still forced out. Fortunately, her father put her in contact with HMC and she was quickly hired. Soon afterward, however, her nightmare began, starting with a rescue mission gone bad in Tashkent, Uzbekistan. And it never really stopped.
Amazingly, Talia remains positive and friendly, at least on the outside. Underneath is a worn-out soldier who lives only for the mission.
Talia speaks English (with a Russian accent), fluent Arabic, Farsi and some Kurdish. She is a highly trained soldier, an expert markswoman, expert in the use of the MPL shovel as a weapon, and a black belt in Sambo (a Russian fighting technique).
Note: in reality, Talia's last military assignment was as a GRU intelligence officer in the 45th Separate Guards Special Purpose Regiment in Syria. The 45th is a Russian special forces unit (Spetsnaz) within the VDV. While in Syria she supported reconnaissance and direct action operations against the Kurdish Peshmerga and their U.S. Special Forces support.
Talia sanitized her service record to hide her Spetsnaz service from her new employers. However, anybody with extensive special forces experience will quickly determine she is far more skilled than her record and experience on the ground shows.
Equipment
Talia's equipment is a strange combination of new and well-worn but fully serviceable gear
Her BDUs are desert digital pattern, but not one you are probably familiar with. Her desert boots are well worn and you can see the hilt of a knife sticking out of one of them. She wears a well-used Eagle Industries MMAC plate carrier (female version) in tan with a subdued Russian flag on the front.
Attached to the back of the plate carrier is a combination hydration bladder/day pack filled with spare ammunition and some extra clothing. A Russian army MPL spade and four grenade pouches are attached to the outside.
Underneath her armor, Talia has a simple tan tee-shirt. Wrapped around her neck is a tan and black shemagh (she can pull it up to cover her face and head,). She wears a "floppy" in the same digital camouflage pattern, dirty from lots of sweat and grime.
Weapons:
AK-203 with an adjustable buttstock, Aimpoint Reddot, three-position sling, front grip, and suppressor. It looks almost brand new.
Glock 17 in a well-used thigh holster
A well-used but fully functional Romanian PSL designated marksman rifle with its 4x scope (a local "acquisition")
Her basic load (not including magazines in weapons) is 6 30-round AK magazines, 2 Glock pistol mags on her belt and a single 10-round PSL magazine. She also has 4 Bulgarian GHD-2 defensive fragmentation grenades in pouches on her pack and a single RGD-5 hand grenade for herself if things go really bad.
---
This character is owned by: golani
Character questions
Recent Activity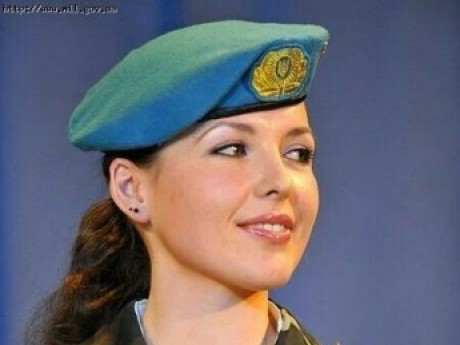 Updated character profile
Apr 12, 2020, 8:43pm
Updated character profile
Mar 30, 2020, 8:29pm
Updated character profile
Mar 27, 2020, 6:12pm
Updated character profile
Mar 27, 2020, 3:52pm
Updated character profile
Mar 26, 2020, 10:16pm
Updated character profile
Mar 23, 2020, 9:01pm
Updated character profile
Mar 23, 2020, 8:53pm
Updated character profile
Mar 19, 2020, 8:54pm
Updated character profile
Mar 17, 2020, 1:14pm
Updated character profile
Mar 16, 2020, 10:21pm
Updated character profile
Mar 16, 2020, 10:15pm
Updated character profile
Mar 15, 2020, 6:56pm
Updated character profile
Mar 15, 2020, 2:38pm
Updated character profile
Mar 14, 2020, 11:05pm
Updated character profile
Mar 14, 2020, 11:04pm
Updated character profile
Mar 14, 2020, 11:02pm
Updated character profile
Mar 14, 2020, 8:35pm
Updated character profile
Mar 13, 2020, 7:20pm
Updated character profile
Mar 13, 2020, 5:24pm
Updated character profile
Mar 13, 2020, 5:21pm
Updated character profile
Mar 13, 2020, 5:12pm