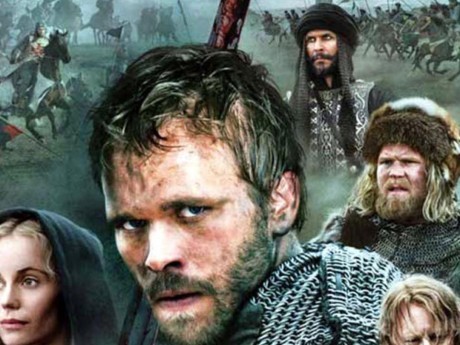 Description
Paris, 1175. The order of the Knight Templars is preparing for a new battle in the Holy Land. In the Tour du Temple in Paris, the Knights prepare themselves for a long journey to Akko. During their journey they will face different challenges before arriving in the Holy Land to fight against the Saracens.
The Saracens know the Knight Templars are organizing a new crusade to fight them. While the Templars are on their way to the Holy Land, they will prepare for war with their long life enemy.
Ranks Knight Templars:
*Grandmaster = Lasse-Gustav of Erickssen
* Marshal = Tim de Gothia
* Seneschal =
* Eldery brothers =
* Any other character
Ranks army of the Saracens:
*Sultan = Youesef al-Guthi (can be adopted)
*Marshal =
*Seneschal =
*Eldery brother =
*Doctor =
*Any other character
To join this game:
* you must know some little information about the Knight Templars and the Saracens
---
Story Posts
A task at last
Mar 30, 2020, 4:53pm by ryjones
Connor was delighted to be entrusted with a task, any task at all, but especially one of such importance. "Yes, sire," he said kneeling at once, "on my life and only by my death, but for th ...
Showing 4 out of 70 posts
---
Post Summary
| | Jan | Feb | Mar | Apr | May | Jun | Jul | Aug | Sep | Oct | Nov | Dec |
| --- | --- | --- | --- | --- | --- | --- | --- | --- | --- | --- | --- | --- |
| 2020 | | | 70 | | | | | | | | | |
---