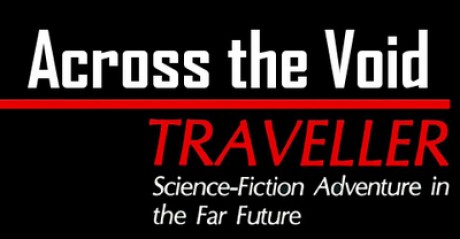 Description
A classic Traveller setting. It all started with three little black books.
"This is Free Trader Beowulf, calling anyone...Mayday, Mayday...we are under attack...main drive is gone...turret number one not responding...Mayday...losing cabin pressure fast...calling anyone...please help...This is Free Trader Beowulf...Mayday...."
Classic Traveller, LBB any edition
* Book 1 - Characters and Combat
* Book 2 - Starships
* Book 3 - Worlds and Adventures
* Supplement 4 - Citizens of the Imperium
Traveller Starter Edition
Mongoose Traveller (I prefer first edition)
Cepheus Engine (there is even a free version)
---
Story Posts
And so it starts
Mar 26, 2020, 9:08pm by Gumbytie
"I've seen things you people wouldn't believe. Attack ships on fire off the shoulder of Orion. I watched C-beams glitter in the dark near the Tannhäuser Gate. All those moments will b ...
Showing 1 out of 1 posts
---
Post Summary
We're only able to show post summaries on games with 20 or more posts.
---