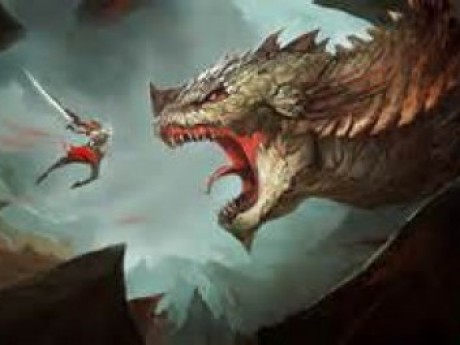 Description
Adventurers needed! In the fantastical realm of Aran, many quests await for the right adventurers to take them! A party of skilled (or horrifically unskilled) individuals has begun to form. Whether for the money or the rush of adventure, all players are encouraged to join the main party and engage in the quests given. You can also create a villain which may appear in a quest or two, and you may also create an NPC, which can serve as a recurring character and may be used by any player (rules for using NPC's in the game info).
So how will this game work? From what I imagine, one player will initiate a quest, and one way or another will usher the group through the quest, while other players get creative with what they encounter, how the characters interact, and how they react to what they encounter. If anyone has a great idea for a quest, at the end of each storyline we can all decide who can start one! You can go as "pure fantasy" as you want!
Look at the game info for how to create a character, what rules there are, as well as a timeline of what quests we've gone on!
---
Story Posts
Into the Woods
May 29, 2020, 11:53am by Roanmar
Shakudo, finding no entry into the mountain will follow Dalin into the cover of the overhanging trees. He'll drag any of the others along urging them to make for the trees. "Come Cyrus ...
Showing 4 out of 174 posts
---
Post Summary
| | Jan | Feb | Mar | Apr | May | Jun | Jul | Aug | Sep | Oct | Nov | Dec |
| --- | --- | --- | --- | --- | --- | --- | --- | --- | --- | --- | --- | --- |
| 2020 | | | | 120 | 51 | 3 | | | | | | |
---