Awaiting Approval
This character has not yet been approved. It will not be shown on the Characters page.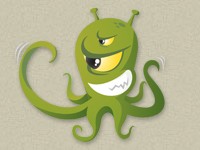 Summary: Yo ho ho! Do what you want cuz a pirate is free...
The mad Pirate Arbuckle
Gender: Male
Age: 34
Group: The Quest Party
Game: The Grand Quests
Race
Human
Class/Role
Pirate
Warrior of the high seas
Alignment
Himself and his booty!
Skills/Abilities
Arbuckle is a swashbuckling swordsman, who seldom meets his equal in swordplay. Through a combination unnatural luck and the ability to unhinge even the most disciplined opponent with a series of wisecracks and insults, he generally comes out on top of even the most lopsided of fights.
Items
Brown tri-corner hat of luck and prosperity.
Personality and Interests
Arbuckle is a wisecracking, dice loading, maiden bedding, filthy, no good pirate! He's interested in booty (both kinds) and absolutely hates ninjas!
Backstory/History
In progress
Physical Appearance
Slightly more than average height. Lean. Has the most magnificent mustache in all the nine and a half realms.
---
This character is not owned by anyone. You can adopt them if you become a member of this game.
Character questions