Summary: Cool-as-cucumber US Army sniper.
Sergeant Harold Cross
Owned by: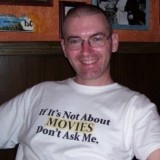 Duke
Gender: Male
Age: 25
Group: Allied Humans
Game: Monsters of Legend
Nationality
American
Job/Skill/Abilities
US Army sniper
He is also skilled at land navigation, hunting, skinning, foraging, and outdoor survival.
Rank/Title
Sergeant, US Army
Physical Appearance
5'10", lean build, deep tan from working outdoors
Personality and Interests
Harold is something of a loner. He is polite and speaks when spoken to, but says little than what is asked for.
When he isn't maintaining his rifle, he practices his reading and writing--he reads and writes at a grammar school level.
History
Harold comes from a long line of soldiers in his family; their history of military service can be traced back to the Revolutionary War.
His father, a veteran of World War I, lost an arm during his service but that didn't stop him from running the family farm. Harold's mother died during childbirth, something that bothers him to this day.
Shooting was part of the culture he grew up in, and he demonstrated an incredible talent for it, always hitting his target no matter its size or how far away it was.
Living in a small farming community, he didn't learn of the attack on Pearl Harbor for a few days, but when he did he enlisted the very next day.
His marksmanship drew the attention of his drill sergeants, and after he completed Basic Training, he was assigned to a just-formed sniper unit and routinely hit targets from two miles away.
He was assigned to the European theater of combat and saw action in both Africa and Italy. He never bothered with keeping a tally of his kills.
Shortly after deploying to Italy, he was reassigned to a top-secret joint Allied task force.
Favourite Sayings
We got a mission to do, let's do it.
Execution is mandatory, enjoyment is optional.
You don't have to like it, you just have to do it.
---
This character is owned by: Duke
Character questions
Recent Activity
Mentioned in the post
Redemption
Jun 20, 2020, 12:02pm
Mentioned in the post
FUBAR
Jun 19, 2020, 1:23am
Updated character profile
Jun 13, 2020, 3:45am
Updated character profile
Jun 11, 2020, 1:27am
Updated character profile
Apr 30, 2020, 4:33am
Updated character profile
Apr 17, 2020, 1:06am
Updated character profile
Apr 12, 2020, 4:42pm
Updated character profile
Apr 12, 2020, 4:41pm
Updated character profile
Apr 12, 2020, 4:40pm