Summary: A charming and deceitful French archaeologist
Jacques Grande aka Le Coq (NPC)
Owned by: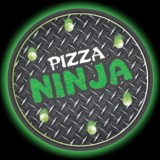 Jaxx
Gender: Male
Age: 39
Group: Axis Human
Game: Monsters of Legend
Nationality
French
Job/Skill/Abilities
French archaeologist
Working for Nazis
Rank/Title
Doctor of Archaeology
Black Market Dealer
Physical Appearance
5'9"
Skin: Lightly tanned
Hair: Gray
Personality and Interests
He is both charming and deceitful
History
Jacques Grande aka Le Coq was born in Marseilles, France to a wealthy wine making family of noble French ancestry at Forteresse Malevil, and claimed to share blood ties with the Knights Templar and Jean Lafitte. He had at least one sibling, a brother named Claude. Jacques grew up admiring France's most acclaimed archaeologists–such as Dominique Vivant, Jean-François Champollion and Auguste Mariette–and made it his mission to become one himself by enrolling at the Sorbonne to study was studying linguistics.
At Ur in Iraq where Jacques absconded with several artifacts and sold them off, damaging the reputation of Doctor Andrés Uribe in the process. However, the act made Jacques a contact with dealers on the black market. Likewise, Jacques would go on to establish contacts in the region of Provence and at least some association with Forrestal.
Back at the university, Jacques came into the possession of a paper on stratigraphy by Uribe and plagiarized the work. As a result, he was awarded the Archaeological Society Prize with Uribe unable to prove the theft.
His accolade and inherited wealth bought Jacques a job at the Louvre in Paris as an assistant curator. He held the position for under a year as he became suspect in the funding of a grave robbing expedition in Persia which led to the deaths of several of the museum's employees, including his assistants and the murder of a British archaeologist. Fired, Jacques became a mercenary to whomever could afford him.
At that point he was hired by the Nazis to find treasures or secrets to strengthen the Nazi Party.
Favourite Sayings
How odd that it should end this way for us after so many stimulating encounters.
I almost regret it.
Where shall I find a new adversary so close to my own level?
---
This character is owned by: Jaxx
Character questions
Recent Activity
Mentioned in the post
Night raid
Apr 18, 2020, 6:21pm
Mentioned in the post
Expansion
Apr 18, 2020, 6:09pm
Mentioned in the post
Undeath
Apr 18, 2020, 1:56am
Updated character profile
Apr 12, 2020, 5:01pm
Updated character profile
Apr 12, 2020, 5:01pm