Summary: Elder vampire of England.
Lord William Newman
Owned by: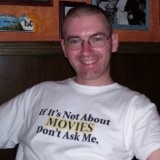 Duke
Gender: Male
Age: 500+ (appears to be in his 50s)
Group: Other
Game: Monsters of Legend
Nationality
British
Job/Skill/Abilities
Status: Vampire
STRENGTHS
Supernatural speed & strength
Enhanced senses
Shapeshifting (can shift into bat, wolf, or mist; can grow claws in human form)
Hypnosis
WEAKNESSES
Must feed on human blood to live (his digestion is so efficient he only needs to feed once a month)
Sunlight (strips him of his powers)
Cannot enter holy ground
Can be damaged by fire, magic, holy power, and other supernatural creatures
Rank/Title
Elder Vampire of England
Physical Appearance
See picture
He prefers modest but well-made clothing.
Personality and Interests
He is thoughtful, polite, patient, and very slow to anger; his actions are rarely rash.
He has informants and operatives within every level of the British government. There is nothing he doesn't know, and if he wanted to, he could easily arrange for an audience with the King.
He also has a fondness for Victoria, though it is uncertain as to whether his feelings are genuine or part of some long-term plan.
Favourite Sayings
Let us see how things turn out.
---
This character is owned by: Duke
Character questions
Recent Activity
Updated character profile
Jun 28, 2020, 7:46pm
Updated character profile
Jun 28, 2020, 3:37pm
Updated character profile
Jun 28, 2020, 3:26pm