Summary: It only hurts if you fall
Serenity winters
Owned by: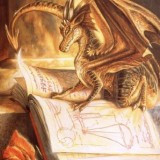 Lily
Gender: Femail
Age: 25
Group: Married
Game: Hart to Hart
Hobbies/Interests
She enjoyed figure stating, reading, music as well as traveling.
Job/Skill
Professional figure scatter
Relationship Status
Married to Mason
Physical Appearance
Serenity is about 5 feet 6 inches tall she has long blonde hair that she normally where's in a ponytail. She has pain skin and ice blue eyes. She is thin an fit. The perfect build for a figer scatter. She usually where's dark blues and purples.
Personality
Serenity is kind and gentle. Usually willing to help anyone she comes across outside of the ice rink. When in competition or training she has a one track mind. Witch he's lead to her winning many compatitions.
History
Serenity was a fairly lonely child growing up. Most people how shares to hang out with her only did so because she came from a fairly wealth family. When she decided to be a figer scared at a young 5. Her parents put a lot of mommy and time into private catches and teachers. She ended up living two lives from that point on her parents exspected perfection both on in school and on the ice.
Favourite Sayings
"You don't know unless you try"
"Can I help you"
Favourite food
Pizza and cookie dough ice cream.
Family
Mother: Ruby winters famous fashion designer.
Father: jake winter computer programer.
---
This character is owned by: Lily
Character questions
Recent Activity
Updated character profile
Jun 20, 2020, 2:04pm
Mentioned in the post
No rush
Jun 10, 2020, 4:47pm
Mentioned in the post
Me?
Jun 10, 2020, 2:37pm
Mentioned in the post
Gamer
Jun 9, 2020, 4:57pm
Updated character profile
Apr 23, 2020, 10:03pm