Summary: Assists manager of Network Coffee
Chris Mason
Owned by: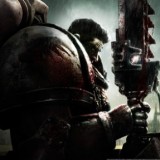 red_sword7
Gender: Male
Age: 23
Group: Applying
Game: Hart to Hart
Hobbies/Interests
Working, studying for his duel bachelors in electronic engineering and Automotive Engineering
Good Coffee and Coffee cakes
Working on old cars
Job/Skill
Assists manager of Network Coffee The assistant manager Network coffee shop helps the store manager maintain the integrity and leadership of the store. The assistant manager communicates with store staff and customers, helps improve and maintain employee morale and performance, models the culture of Network coffee shop and has a calm manner that is undeterred during times of stress, such as when the store is busy. In addition, the assistant store manager helps achieve inventory and sales goals and does what is necessary to keep the store operating in an efficient manner.
Jake's engine automotive, repair and restoration shop. As intuitive mechanic he knows functions and operations of any machine or technological device. A skill and his natural intelligence are combined with what he has learned allows him to conceive, operate, modify and disassemble most things. He is one point from genus level for the most part things just come easily to him. he can sometimes just listen to a car running and tell you 80 percent of the time what's wrong with it. He loves working on cars and likes the old ones.
Relationship Status
None, Any Girl that will pay attention to him.
Physical Appearance
He is 5' 10" has dirty blond hair, green eyes and weighs about 180 he has a good athletic build from swimming. Normally he is dressed in blue jeans and sport hoodies and work boots. At work he dressed nicely.
Personality
Nice guy like to talk computers, Swim, Scuba Diving, outdoors, and cars.
He is a grown-up now. Still a novice in life he knows what the world is all about, but he intends to do his best in life and whatever he works on. Seeing to it that his goals are met, with no complaints and no backtalk. He's a combination of cheerleader and drill sergeant. He leads by example, and he usually leads. He gets to know the minds of his companions and plays upon their own goals and desires to get the job accomplished. This doesn't make him a Hypocrite. He probably intends this to be to everyone's benefit.
History
Born and raised in Coos county. He grew up on the water working around his dad. His parents are also still in Coos county his dad is a marine engineer and works on under water projects, Boats ect. His mother is a Nurse at the local hospital. He grew up in a good home and somewhat spoiled getting most of anything he wanted. He fast tracked through school and graduated at 17 taking a year off he worked down a local car shop restoring old cars. After turning 18 he started class at the college and now if finishing up his duel bachelors in electronic engineering technology and Automotive Engineering. works at Network Coffee and at Jake's engine automotive, repair and restoration shop to help pay for college.
Favourite Sayings
Can I help you with that?
I can fix that.
Nice car
Favourite food
Coffee cakes and coffee
Family
Dad Rick Mason owner of Sea Lions Engineering Co.
Mom Danna Mason nurse at the local hospital.
---
This character is owned by: red_sword7
Character questions
Recent Activity
Updated character profile
May 31, 2020, 10:28pm
Updated character profile
May 31, 2020, 10:27pm
Updated character profile
May 31, 2020, 8:04pm
Updated character profile
May 31, 2020, 8:02pm
Updated character profile
May 31, 2020, 7:24pm
Updated character profile
May 31, 2020, 7:11pm
Updated character profile
May 31, 2020, 7:03pm
Updated character profile
May 31, 2020, 6:57pm
Updated character profile
May 31, 2020, 6:43pm
Updated character profile
May 31, 2020, 6:26pm
Updated character profile
May 30, 2020, 10:01pm
Updated character profile
May 26, 2020, 3:21pm
Updated character profile
May 24, 2020, 1:21pm
Updated character profile
May 24, 2020, 1:18pm