Summary: Shift manager of Network Coffee
Denice Mason
Owned by: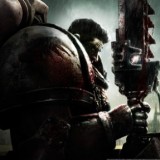 red_sword7
Gender: Female
Age: 21
Group: NPC/Open Play
Game: Hart to Hart
Hobbies/Interests
Working, studying for his Bs in Graphic Design
Fruit smoothies and baked bread
Job/Skill
Shift manager of Network Coffee The shift supervisor position plays a key role in the daily operations of the Network Coffee shop. From balancing registers to ordering product, this position is responsible for a wide variety of administrative tasks. In addition, it works directly with fellow associates and customers to ensure a productive work environment.
As a shift supervisor, you will be responsible for training new employees and ensuring that the store is running smoothly throughout the day. You will frequently maintain cash positions in the various registers, resolve customer complaints, and work to fill coverage shortages as part of your regular duties. The primary responsibilities of this
Graphics Design
Relationship Status
Single
Physical Appearance
She is 5' 8" has weighs about 120
Normally dressed nicely
Personality
Nice girl, polite, like to talk about art, swimming and nature.
History
Born and raised in Coos county works at Network Coffee to help pay for college. Sister of Chris Mason
Favourite Sayings
What would you like to drink?
Favourite food
Smoothies and baked bread
---
This character is owned by: red_sword7
Character questions