Summary: worker at Network coffee
Jacky Smith
Owned by: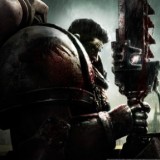 red_sword7
Gender: Female
Age: 18
Group: NPC/Open Play
Game: Hart to Hart
Hobbies/Interests
Working, studying high school with a 4.0
Fruit smoothies, fruity drinks
Job/Skill
Worker Network Coffee
Network coffee worker is about creating the Coffee Shop Experience for the customer. As a Worker she provides prompt service, creates superior food, beverages and products, and maintain a relaxing atmosphere. As a Network coffee worker, you are the welcoming face to under caffeinated people, greet them with a smile.
Mountain biking, Rock climbing, Camping.
Relationship Status
Single
Physical Appearance
She is 5' 5" has Red hair, green eyes and weighs about 110
Normally dressed nicely
Personality
Nice girl, polite, sassy at times, likes to talk about camping, hunting, fishing and nature.
History
Born and raised in Coos county works at Network Coffee to make extra money goes to high school has good grades and smart girl
Favourite Sayings
Enjoy your day
Favourite food
beef jerky and hot peppers.
---
This character is owned by: red_sword7
Character questions