Summary: Worker of Network Coffee
Samuel Rogers
Owned by: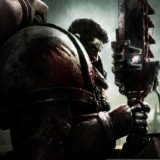 red_sword7
Gender: Male
Age: 10
Group: NPC/Open Play
Game: Hart to Hart
Hobbies/Interests
Working, studying high school with a has high grades
Dose sports likes football
Job/Skill
Works in the back makes food for Network Coffee
Acts with integrity, honesty and knowledge to promote the Network coffee shop. Delivers legendary customer service, creates superior food and beverages. Maintains calm demeanor during periods of high volume. It is a grate employee experience.
Loves sports
Relationship Status
Single looking for a nice girl friend.
Physical Appearance
She is 6' 2' has and weighs about 200
Normally dressed nicely
Personality
Good guy, helpful, hard worker, likes to talk about hunting, Sports and trucks
History
Born and raised in Coos county works at Network Coffee to make extra money wile in high school. Saving up for a truck
Favourite Sayings
I got that making it now.
Favourite food
Coffee, sports drink, real good Ham and cheese sandwich
---
This character is owned by: red_sword7
Character questions