Summary: What can I do for you
Robert Kent Harrington
Owned by: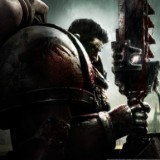 red_sword7
Gender: Male
Age: 45
Group: Engaged
Game: Hart to Hart
Hobbies/Interests
His favorite pastimes are Martial Arts, Good Food, Collecting old Firearms good book, computers and coffee. Outdoors activates
Job/Skill
Army Information Technology Specialists handles Information Technology (IT). IT is related to anything to do with computing technology including networking, hardware, software, and the Internet.
Special Forces communications sergeant provides conventional and unconventional tactical communications support during unilateral, combined, coalition, joint, interagency and multinational operations; employs ODA communications equipment to include HF, VHF, and UHF/SHF radio communications systems to transmit and receive radio messages in voice, continuous wave, and burst radio nets; trains, advises, and supervises the installation and operation of radios, communications procedures, facsimile, wire communications and computer networks; plans, manages, and advises the commander on C4I architecture, communications matters, and communications security up to Special Forces Operating Base (SFOB) level; prepares communications plan and annexes; prepares Signal Operations Instructions/Communication Electronics Operations Instructions (SOI/CEOI); serves as Communications-Electronics (C-E) NCOIC for FOB communications.
cyber network defender performs specialized computer network defense duties, including infrastructure support, incident response, auditing and managing. The cyber network defender also protects against and detects unauthorized activity in the cyberspace domain and uses a variety of tools to analyze and respond to attacks.
Now a Network coffee shop owner and professional coffee maker.
As a store manager he will lead a team of partners to create the Network coffee Experience for customers. He will be in charge of staffing decisions, hand picking your team to produce quality products and maintain customer satisfaction. He will be in charge of the safety and security of your team, while managing the store's financial performance.
Coos County level II Reserve Deputy Cyber S.E.R.T. team Officer
Retired US Army Vet Command Sargent Major
Relationship Status
Matched/engaged to Brenowyn
Physical Appearance
He is muscular in his 40s. He stands 6-foot-tall and weighs 200 pounds his eyes are a deep blue hear is brown with reddish highlights spots of gray. Has a few scars. His wears 100% polyester navy blue polo Shirt with his coffee shop name embroidered in the left part of the chest. with a black 100% cotton tea shirt underneath. his black cargo pants that had a crisp cuffed hem with comfort in mind. With stretch super- fabric and a Comfort Waistband. Pressed making it looking crisp all day long. The fit is not too tight allowing him to move freely. His black leather belt and silver belt buckle is a nice addition. New hiking boots to top it all off. sometime his Stetson cowboy hat, button up shirt, blue jeans, nice leather boots.
Personality
Robert is the all-around man in charge. He's the responsible person who, even if he isn't the leader, thinks like one. He's always thinking about the team's goals and how to implement them, the safety of his friends, the strategy of the Business, and so forth. Robert is happy to be the leader-type or may be a reluctant leader at times either way, his friends look to him for direction. Naturally, if Robert is to make the effort to do all that thinking and planning and are willing for him to be responsible for others and business.
In high stress situation, Robert would whether he wants to or not, is always thinking in best way to salve and trying to direct his people activities. He makes sure that there's a good mix of Intelligence and diplomatic strategies, that everything they need they have. When a friend falls there's someone to drag him behind the lines and another to take his place.
Robert is a very responsible person, but beyond that, there is no limitation on the way he should deal in situations. He may be grim or humorous, straightforward or deceitful, arrogant or modest, he acts as needed. Robert is often be the negotiator for the most part.
As a structured guy he likes the house to be clean and to have every element of his life tidy and in order. He does not repetitively and obsessively clean things but can also get upset when something is out of order because order equals control, hence security and safety. He has a native reaction to people that makes messes and move things around for no reason. Hates dealing with criminals he has no respect for there way of life. Rats, he knows that carry disease. He thinks of them as dirty animals. Will kill them if he has the chance. Robert is Intolerant of stupidity he cannot deal with the stupid people. Not everyone is stupid, but He swears that the world is getting dumber by the day. His view is those who have perfectly good brains but apparently refuse to utilize them.
He has become the owner of the Network coffee shop. Robert has served in the best he can. He tends to make sure that everything He does He doses for a reason Robert has a lot to learn about the civilian life. He tends to go carefully into all situations. If he is in disagreement with someone, he will let them know. He hates incompetents, it was his parents that motivated him in to want to be the best he can. traveling around the world has had an awe-inspiring effect on Him. He knows that he has a long road ahead of him.
History
Born in, San Antonio Texas, United States. He grew up all over the world. His dad being the military and his mom from Spain allowed him to grow up in a lot of different places throughout his life. He can speak Spanish fluently, some German and Russian. He already having a passion for computer systems as a kid he will go a long way in the IT world.
He joined the Army at seventeen going to in the Army communications for 4 years. He applied for Special Forces communications school in his 4th year of service and passed the school with high honors. He strives to be the best soldier in his class. After just two more years he tried out for SOCOM cyber operations made section and passed the school. He retired after 30 years of serves in the army. he now looking to start a family and settle down in a quiet town. He has used his savings to start his own coffee shop and has great joy in running it. he has joined hart to hart too help find a wife.
Now a Network coffee shop owner and professional coffee maker. Retired Command Sargent Major and Vet.
Favourite Sayings
You can do it.
How can I help you?
If you do that you will regret it.
Favourite food
Robert loves Ice cream, Coffee, and fresh baked goods
Family
His a father and mother live in San Antonio Texas, a sister in California and extended family he doesn't keep in touch with.
---
This character is owned by: red_sword7
Character questions
Recent Activity
Mentioned in the post
The Ring
Jul 9, 2020, 4:14pm
Updated character profile
Jun 30, 2020, 4:19pm
Updated character profile
Jun 30, 2020, 4:02pm