Characters in this post
View character profile for: Ryan Gilcrest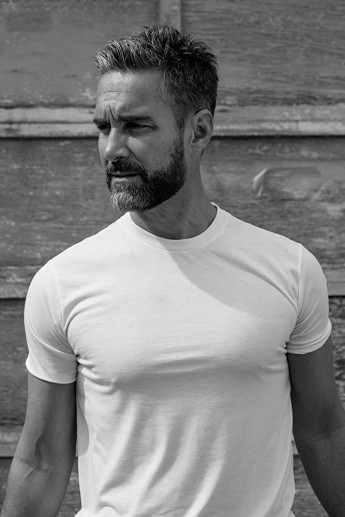 View character profile for: Robert Kent Harrington
View character profile for: Brenowyn Murphy
The Possibilities- Revised
Posted by
Posted: May 20, 2020, 12:26am
Sitting on the patio of the coffee shop having some tea Robert looked around. watching the customers interact the name of the coffee shop had two way meaning "Network coffee shop" he said to himself. is was there for people to get to know one other and its fast internet access. For him he like the name he gave it. Robert watched as Denice walked wiping tables, he stopped by Robert she gave a warm smile "Mr Harrington is there something I can get you" she asked. Robert looked up at her she was a very attractive girl and if he was 20 years younger might ask her out. He knew she would go out with him now if he asks. "No ma`am" he answered. She frowned some "you know I hate being called Ma`am Mr Harrington." Robert chuckled a bit "ya I know that, and I am good for right now thank you." She gave a big smile and said, "ok see you later." He watches as she walks off. he had not dated at all since he had arrived here in Cape Hamond, Oregon. It has been three months now from when he opened the coffee shop. Been here now nine months all together. He could have been here earlier but had to do that training for the sheriff's department. Two years now out of the Army he missed his friends and the time he had with them.
He pullout his phone and looked at the emails and messages. "Hmm… a new one from Hart to Hart. He taped it to open the message was short you have been matched. Her name is Brenowyn. Wow I have seen more info from rocks he really did not like not knowing much but he did feel better for getting a match to fast.Also contained in the email was the wedding date which was one week away. the message went on to say to would receive a phone call from Ryan Gilcrest who would set up his appointments with you. looking forward to working with you. Congratulations on the match. Wow Robert thought that's fast almost too fast.
He looks at his contact list on his phone scrolleding through the names stopped at Jackson he dialed it rang for a bit "hello?" said the voice "Jackson it's me Harrington, how are you?" there was a pause as Robert could hear Jackson sit up "Good man, what's up?" Robert thought for moment "Hart to Hart got a match for me one Brenowyn." Jackson laughed "its not that bad nice name and no I will not run it through the system for you." he said. Robert smiled then said, "I had to try you know that." Jackson paused "I know Brother, I know." Robert stood to his feet stretching his legs "Do you think it's possible to meet the girl of your dreams this way, I don't know?" Jackson chuckled "man, get a hold of yourself. It works for me Sherry and I have been together what 10 years now. you be fine and I here to give you a hard time about it" said Jackson. "Ya thanks don't do me any favors Jackson, O this is your warning order Best Man" said Robert. Jackson yelled ay his wife about the news he said some stuff in the background Jackson laughed. "OK Harrington, I start the roster we don't have much time, but I well let the team know and the department, ok?" Robert started to walk "that's grate I will have a plan by tomorrow Jackson, Hay thanks" said Robert. "No Problem brother" answered Jackson. "talk later Jackson" Robert hung up the phone. He walked around the block thinking about what just happened. Excitement started to build in him about the possibilities. the new life he was about to start this time not alone.