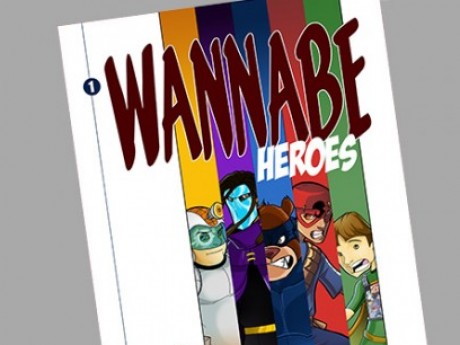 Description
Imagine living in a world where super heroes protected the cities from criminals on a regular basis. Then the criminals decided to declare war on the supers and the poor city people were caught in the crossfire. Sadly the villains won but at a cost. Only a few heroes survived and they were either injured or retired the war. Many of the big criminals and their syndicates also perished in the war as well, however the small time criminals now had the opportunity to take over a bigger piece of the pie. They only thing keeping the criminals from reaching their goal is the police and the Wannabe heroes who remained. Wannabe Heroes are the men and women who lacked the skills, powers and ability to make the cut in joining the League of Heroes. Sadly since they are all that is left they now have a chance to prove themselves while trying not to die in action.
Make your character(s) and help the city or the crime syndicate achieve their goals. Criminals can have a weird theme or not and usually use melee weapons and firearms. The police use the normal gear. If you make a Wannabe Hero, please keep in mind they are below the rank of sidekick in most aspects. Their powers are not very effective and they lack most skills in fighting crime like shrinking down to 11 inches tall or having Spiderman's powers minus the webbing and super strength. This is a fun game with no pressure so please no God Modding.
Fallen Heroes: Justice Man, Awesome Man, Stupendous Man, Super Babe, Sushi (samurai woman), etc....
Fallen Villains: The Jester, Chrome Dome (bald genius), The Syrin, Killer Kitty, Undead Man, Death Man....etc...
---
Story Posts
Class Is In
Apr 10, 2022, 1:33pm by Jaxx
It wasn't long before Iron Butterfly came in with several new recruits. The Chameleon seemed to be in better spirits after hanging out with Prof. Mind-Blast. Then Jack Frost came out of hi ...
Showing 4 out of 29 posts
---
Post Summary
| | Jan | Feb | Mar | Apr | May | Jun | Jul | Aug | Sep | Oct | Nov | Dec |
| --- | --- | --- | --- | --- | --- | --- | --- | --- | --- | --- | --- | --- |
| 2020 | | | | | 1 | | | | 1 | | | 3 |
| 2021 | | 1 | 3 | 3 | 2 | | | | | | | 1 |
| 2022 | 11 | 2 | | 1 | | | | | | | | |
---