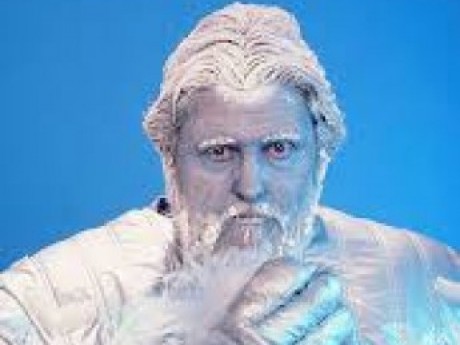 Summary: An old Hero from the past feeling out of place
Jack Frost aka Jack Jones (Retired Hero NPC)
Owned by: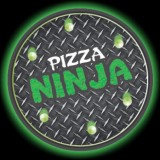 Jaxx
Gender: Male
Age: Unknown looks 37
Group: Super Heroes (GM only)
Game: Wannabe Heroes
Nationality
American
Date/Place of Birth: 1900, Kansas City
Age: 37 (discounting the years he was frozen)
Job/Skill
Retired Hero from 1930s
Frozen and rescued recently
Rank/Title
Retired hero from 1930s
Powers/Weakness
Freezing Power
All he has to do is touch something and it freezes solid. This is known as contact temperature transference, or CTT. This saps his strength — especially if what he touches is very large — but cold recharges him and returns his superhuman ice strength. His freezing power froze a rat in the basement of Bemins, a beaker in the crime lab, and the entire water tunnel barrier.
Weakness: Has to wear a special suit to keep from melting or freezing whatever he touches.
Physical Appearance
He looks like a heavy set man with a beard made out of ice. He is blue and white in appearance
Personality and Interests
He talks slow and in the same manner of someone from the 1930's. He doesn't get the current society and is considered an old fogy. He likes jazz, blues, tweed suits, tv dinners and Anti-Communist propaganda. he tends to get on the nerves of the young
History
Jack is a man from the 1930's who, after being frozen for 48 years, can now freeze the things he touches. In 1927, while Beef was working at Bemins (sometime after Amelia Earhart's plane went missing), he got inside an experimental cryo-cabinet (whether intentionally or by accident it isn't known). He was presumed missing himself until 10 years later when, during a thunderstorm, the cryo-cabinet began to thaw and out stepped Jack - covered in icicles from head to toe.
Jack was rushed to a military lab, where they determined that he was melting and that he had to be kept under 32 degrees Fahrenheit or it would be fatal. They placed him in the lab freezer and the cold recharged his strength — a little too well. He busted out of the freezer and tore up the lab, demanding to know about Amelia (Earhart's disappearance was probably the only thing he remembered). A frozen candy bar sent him back into his frozen slumber. After a lot of tests he was chosen to become a hero for the US and given an experimental suit to protect him from melting. Jack later became Jack Frost the ice cold hero and helped the League of Heroes defeat many criminals.
However his last mission ended badly as he and a few heroes had to stop an evil master mind from launching a massive missile from the frozen Siberian tundra to the US to cause a war. They managed stop the missile launch and steal the vehicle/missile transport to escape. When Jack Frost and his fellow heroes were caught between the Russian military and the impassable icy ocean, Jack Frost heroically chose to freeze the barrier solid so they could escape. However he needed to keep the missile out of Russia's hands so he bid farewell to his fellow heroes after letting them escape and then drove the missile into the icy ocean. He was presumed dead after that mission and was found a few months ago during a ocean study mission. After he was rescued he was somehow still alive and aided to help rejoin the League of Heroes despite his ignorance of todays culture. Now he feels like an old fossil and struggles to work with the new recruits.
Favourite Sayings
"Feast your eyes! ...
"Wait a minute! ...
"I'll meet you tonight under the moon. ...
"When I want to know anything from you, I'll tell you, you long-legged son of a - " ...
"You know I can't run away. ...
"And our bodies are earth. ...
"Gimme a whiskey, ginger ale on the side, and don't be stingy, baby."
---
This character is owned by: Jaxx
Character questions
Recent Activity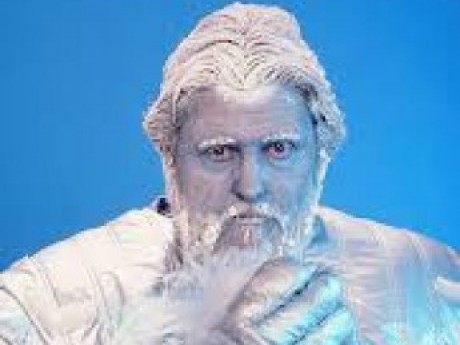 Mentioned in the post
Doubt
Jan 22, 2022, 9:31am
Mentioned in the post
A Hard Day
Jan 5, 2022, 9:24pm
Mentioned in the post
Mission 1
Dec 29, 2021, 4:26pm
Updated character profile
May 23, 2020, 12:58am
Updated character profile
May 22, 2020, 11:04pm