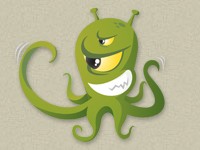 Summary: He's a little confused, but he's got the spirit.
Ratcliff Labelle
Owned by:
EspressoMoreLikeEspressNo
Gender: Male
Age: 17
Group: Wannabe Heroes
Game: Wannabe Heroes
Nationality
American
Job/Skill
Job: Fast food cashier
Education: High school senior
Rank/Title
Lab Rat
Powers/Weakness
Powers: He has the ability to transform into a mouse.
Weaknesses: He has all the weaknesses of a regular mouse. There's also a cooldown time of 5-ish minutes, so he can't turn back into a human immediately.
Also, he's terrified of snakes.
Physical Appearance
Ratcliff is 5'8" with lanky limbs, tan skin, dirty blonde hair, with small dark beady eyes and a large nose that takes up more face real estate than any nose has any right to.
As a mouse, he's the size of a regular white mouse with beady red eyes and a pink tail.
Personality and Interests
Anxious and awkward but trying his best. He's not the smartest in anything other than random animal facts, but he gets by. Can be a bit naive at times but makes up for it in fierce loyalty to what he believes is right, and would blindly follow his teammates/friends (or those he considers his friends) anywhere.
In his spare time he likes rock music, video games, rodents, and daydreaming of becoming a superhero. He also enjoys going to the local pet store to look at the animals like it's a zoo. (The employees hate him.)
History
As a small child his father, a scientist, used him as a test subject in (unauthorized) human trials. It is unknown if his powers are the result of those experiments because his parents divorced shortly thereafter, and his powers didn't make themselves known until puberty.
He now lives happily with his mother, step-father, and younger siblings.
Favourite Sayings
"Well, that's gonna leave a mark."
"Wait, what?"
"*unintelligible mouse noises*"
---
Character questions
Recent Activity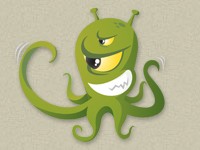 Mentioned in the post
A Hard Day
Jan 5, 2022, 9:24pm
Updated character profile
Jan 1, 2022, 8:31pm