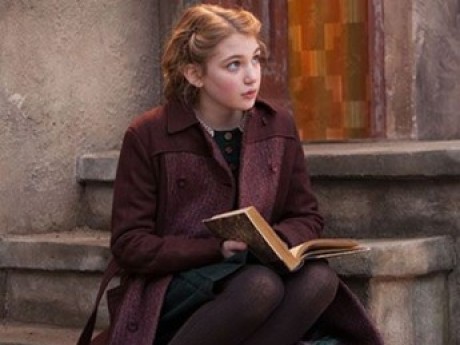 Summary: Nun Better
Genevive Palma
Owned by: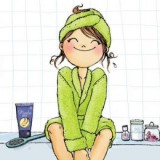 Noemi
Gender: Female
Age: 21
Group: NPC's
Game: Something Wicked
Physical Appearance
Slender but not waifish, Genevive is quite petite at only five feet tall. Blonde hair that plays at being red seems warmer when paired with her brown eyes. Genevive habitually wears skirts or dresses with conservative to the throat necklines, tights or stockings, and excessively sensible shoes. All of the fabrics are natural save for the odd bit of elastic. Usually a small wooden cross on a leather thong is visible around her neck and she has a plain gold wedding band on her right ring finger. She habitually carries a hard leather bound book, the Bible though it's not noted anywhere on cover or spine, with a simple catch to keep it closed. The pages are densely notated. She's easy to overlook or dismiss and tends to fade into the background in an InstaThot heavy world.
Skills
Domestic - cooking, cleaning, laundry, practical nursing, gardening.
Conversant with Latin but not a scholar and struggles with denser texts and meanings. Genevive speaks Italian and English, her English a carefully trained neutral accent.
Knows her Bible and Catechism.
True Believer.
Inventory
Hard bound leather Bible with latch
Wooden cross necklace
Rosary
Pocketbook with ID, cash, emergency credit card.
Lip balm, comb and brush, toothbrush and toothpaste, feminine products.
Gold wedding band (worn on her right ring finger) 18k
Vehicle
Lyft, Public Transit
Personality
Quiet but not shy, Genevive knows its best to listen twice than to speak once. She is extremely determined and conscientious about any task and will not accept the frailties of the body as an excuse to not complete them. She is a true believer and devoted to her work and her faith, even though she struggles with it just like any mortal does. Genevive is very forgiving and trusts people up front to encourage them to live up to her perception of them.
History
Casagrande. Innocenti. Esposito. Ospizio. Palma.
Foundling surnames given to infants abandoned or given into the custody of the Church. Genevive came into the care of her Faith on Palm Sunday and was raised in a very traditional Catholic setting. She had a full and rich upbringing in the orphanage, even if it was considered very structured and sheltered by modern standards. Genevive saw many of her sisters and brothers adopted out early on until she and the other girls went to a separate orphanage from the boys when they were eight. After that adoptions became fewer and fewer until at age twelve they were no longer eligible for it. Rather than feel sorry for herself Genevive embraced and loved her life and the deep sense of peace and joy she felt in the presence of God.
Fully expecting and expected to, Genevive claimed her vocation at 16 and has only recently taken her vows as a Sister of the Order of Malta. Only when fully inculcated and her faith professed was Genevive shown that "evil walks among us" was not just a phrase. The Order maintains, for lack of a better word, a captive demon that has been bound and sealed off from contact with its foul brethren for centuries. Genevive, along with a trio of greatly experienced nuns, spent a night and a day and another night in its presence relying on her faith and God to protect her from its taint. Having proven her commitment and faith, Genevive is now one of an unknown number of Sisters who live in the normal world as hunters. Genevive is very inexperienced at her new vocation and has been guided to seek out and recruit or join other hunters in order to learn from them. Though their beliefs and spirituality may not align with her own they strive for the same end.
---
This character is owned by: Noemi
Character questions
Recent Activity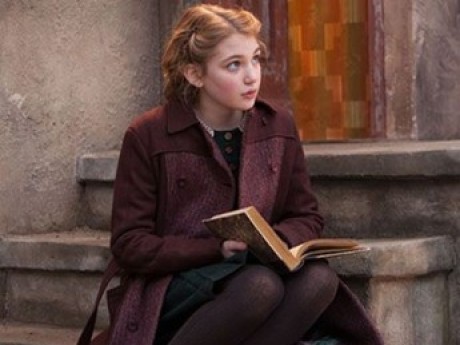 Updated character profile
Mar 14, 2021, 9:03pm
Updated character profile
Mar 14, 2021, 9:01pm
Updated character profile
May 13, 2020, 8:11am
Updated character profile
May 13, 2020, 8:11am
Updated character profile
May 13, 2020, 8:10am
Updated character profile
May 10, 2020, 4:36pm
Updated character profile
May 9, 2020, 8:46pm
Updated character profile
May 9, 2020, 12:13pm
Updated character profile
May 9, 2020, 12:06pm