Summary: Astrid what are you up to.
Comet
Owned by: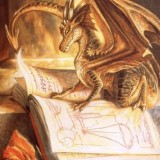 Lily
Gender: Mail
Age: 11
Group: NPC
Game: 2120 (NOW ACCEPTING PLAYERS)
AI or human (as applys)
AI
Job/Skill
Companion to Astrid
Rank/Title
Companion
Physical Appearance
Comet is a large white cat with blue eyes. For size comparison is is about the size of a mail lion. He has razor sharp retractible claws and teath.
Personality and interests
Comet is completely devoted to Astrid and will protected her at any cost. The pair are the best of friends inseprible and usually get into trouble together.
History
Comet was given to Astrid when she was 11 years old. He has been her constant campaign throw the years Astrid has upgraded her systems and ability. Give it him the ability to better defend himself and her he is also able to work wail not canected to the net. This is a new fail safe Astrid has come up with to keep him from being controlled and turned against her. She can take him off the net at any time using a switch in a remote on a braslet she where's.
Enhancements
Razor sharp teeth and retractable claws, as well as protections to keep him from being controlled by someone else.
Anything to add
I'm not sure where to put comet so I'm leaving him in the NPC category for now he is not an NPC.
---
This character is owned by: Lily
Character questions
Recent Activity
Mentioned in the post
Show down
Jul 2, 2020, 9:49am
Mentioned in the post
Seazer
Jun 30, 2020, 11:09pm
Mentioned in the post
Hello!
Jun 28, 2020, 2:02pm
Updated character profile
May 22, 2020, 10:35pm