Summary: Jack Gomez as a charming Aussie Croc hunter
Mick Crocodile Dundee
Owned by: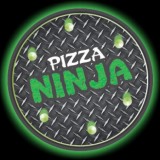 Jaxx
Gender: Male
Age: 30
Group: Jumanji Player's Avatars
Game: Jumanji Welcome To The Jungle Online
Real Name/Gender/Age
Jack Gomez/Male/15
Nationality
Australia
Job/Skills/Abilities
Strength: Despite his physique, he has been shown to be surprisingly strong. He's shown to be strong enough to actually wrestle and even kill crocodiles.
Intimidation: His intimidation skills have also helped him in instances such as when he scared off a bunch of Kangaroo hunters in Australia.
Hunter: As a hunter, Dundee has also shown his expertise in the use of weapons such as knives and even explosives. Aside from the use of his knife and explosives, Dundee is shown to be a natural with the use of firearms as well.
Charm: Dundee has shown to have a very great deal of charisma. This makes him able to make friends very quickly.
Extra Life: Gains extra lives when Defeating 1 Boss Villain
Rank/Title
Crocodile hunter
Physical Appearance
Height: 5′ 9″
Crocodile Dundee is a surprisingly fit Caucasian male with blond hair. He is known to have a tan due to him living in the Australian Outback for so long. Dundee seems to be in his mid 20s, possibly 30s despite his age never really being mentioned. He is known to have a thick Australian accent and despite supposedly being born in the Outback, Dundee is known to be very well dressed for the climate. He sports usually t-shirts and jeans, but he's nowhere without his iconic black hat. His hat is an all black bushwalker hat with a band that goes around the hat's top over the brim with genuine crocodile teeth placed around it.
He's also been seen wearing a uniquely designed suede tan jacket with parts of it being composed of genuine crocodile skin. This was probably custom made by Dundee during his life. On one of his legs, he is known to wear a pair of boots as well.
Personality and Interests
Dundee is known to have the heart of a true gentleman despite his several sexist opinions. He is known to also have an excellent sense of humor even when it comes to the most serious of circumstances. He's also shown to be a very brave man, which is a clear aspect of his personality seen in the movies. He's also known to be a caring man as well as serious man at that. Dundee is also shown to be somewhat crazy by some standards, however it's because he's somewhat crazy that makes him a brave soul.
History
Dundee was supposedly born in a cave, in the Northern Territory, and raised by Aborigines. He is unaware of his age; he once asked an Aboriginal elder when he was born, the reply was "in the summertime". Until the events of the first film, Dundee said he had never lived in a city, or even been to one. Dundee is rarely seen without his black Akubra hat or his Bowie knife.
Weakness
Day Dream: Has a bad habit of daydreaming and it often gets close to death.
Favourite Sayings
That's not a knife. That's a knife
---
This character is owned by: Jaxx
Character questions
Recent Activity
Updated character profile
Jun 29, 2020, 8:05pm
Mentioned in the post
Do Over
Jun 28, 2020, 10:52pm
Updated character profile
Jun 19, 2020, 7:50pm
Updated character profile
Jun 19, 2020, 12:18am
Updated character profile
Jun 19, 2020, 12:17am
Updated character profile
Jun 16, 2020, 3:07pm
Updated character profile
Jun 15, 2020, 7:17pm