Summary: Giant white furred meat eating monsters
Yeti NPC
Owned by: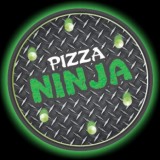 Jaxx
Gender: Mixed
Age: Vary
Group: Villains
Game: Jumanji Welcome To The Jungle Online
Real Name/Gender/Age
Yeti
Nationality
Mountain areas
Job/Skills/Abilities
Hunt animals and humans for food
Very strong
Thick fur to protect from cold
Agility in snow
Claws
Rank/Title
Yeti single or packs
Physical Appearance
Height: 7 ft
Weight: 300 lbs of muscle
Body: Covered in white fur
Horns: 2 on head
Eyes: 2 black eyes
Hands: 5 long sharp claws
Mouth: Large sharp teeth
Personality and Interests
A violent meat eating monster that roams in the mountains with snow is common. The are carnivores and will kill animals and people to eat.
History
They have been living in the snow for a long time and never leave it. Only fools trespass on their territory.
Weakness
Can not leave the snow areas. Will over heat and die.
Favourite Sayings
Growl!!
---
This character is owned by: Jaxx
Character questions