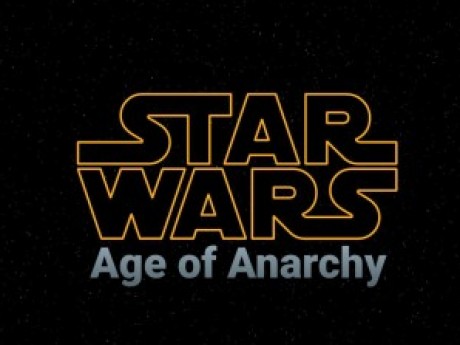 Description
When the Resistance attacked the Final Order's fleet of doom at Exegol, they won a decisive victory with the last-minute aid of an enormous fleet of random spacers that Lando Calrissian had mobilized and led through a terrifying corridor of space that none of them had ever been through in what is widely considered to be one of the most awe-inspiring logistical feats in galactic warfare. Meanwhile, on the ground, Rey and a converted Ben Solo defeated the zombie Emperor and caused the temple to collapse, killing everyone inside except ultimately Rey. With the high command of the First/Final/Whatever Order destroyed and uprisings against their occupation occurring all across the galaxy, the Resistance celebrated its victory, for their cause was won and the galaxy finally knew peace...
...for almost twenty minutes. Indeed, while the sudden loss of their high command in the midst of the uprisings was catastrophic, many Order elements managed to keep their heads and retreat to or establish bases from which to continue the conflict. Now fighting a guerilla war against the Resistance, its supporters, and often other Order factions, the Orders now fight for the survival of their ideals, way of life, and survival, period.
However, more significantly, the Resistance never fought to establish a central government and had instead fought to preserve the New Republic, which despite their valiant efforts, no longer existed. The result was that, while the backbone of the Orders had been broken, there was now no central government ruling over the galaxy for the first time in a millennium. The Age of Anarchy had begun...
It has now been three years since the legendary Battle of Exegol. The Resistance, despite flagging support and crippling debt, continues it's crusade to eliminate the few remaining strongholds of the Orders, while across the galaxy, a new threat looms to peace and prosperity. The Free Galactic Trade Union, a collective of megacorporations and arms dealers, the real winners of the war, have pooled their resources and used their massive wealth to begin building a veritable empire through capitalistic exploitation and a droid army. Can freedom and justice survive these uncertain times, or is the galaxy doomed to reenter the cycle of oppression once more?
Author's Note: We are now happily accepting members!
---
Story Posts
Salvage Run ~ Interlude V
Jun 5, 2021, 2:23pm by CrowDancing
Day 7, 05 hours since entering hyperspace: They had been waiting for close to an hour in tense silence before JuJu's comm buzzes, making everyone twitch. He clicked it and the Captain's ...
Showing 4 out of 33 posts
---
Post Summary
| | Jan | Feb | Mar | Apr | May | Jun | Jul | Aug | Sep | Oct | Nov | Dec |
| --- | --- | --- | --- | --- | --- | --- | --- | --- | --- | --- | --- | --- |
| 2020 | | | | | | | 5 | 2 | 7 | 4 | 6 | 1 |
| 2021 | 1 | 1 | 2 | 3 | | 1 | | | | | | |
---