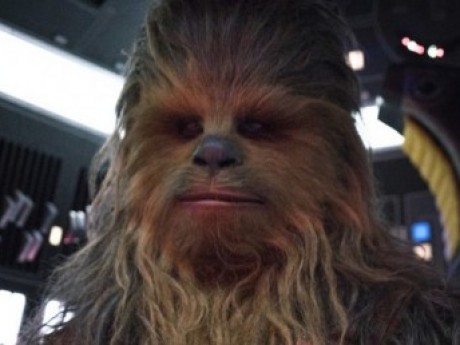 Summary: Perhaps the most iconic character in the franchise...
Chewbacca - NPC
Gender: Male
Age: 238
Group: The Resistance
Game: Star Wars: Age of Anarchy
Race
Wookie
Job/Titles
Chewbacca is basically the captain of the Millenium Falcon at this point.
Skills and Abilities
Chewbacca is extremely strong and skilled with various technical systems, especially those of the Millenium Falcon, which he has come to know like the back of his hand.
Physical Appearance
Chewie stands at 7'5 (2.3 meters), weighs about 247 lb (112kg), and of course, is very furry.
Personality, Interests, and Goals
Chewbacca is known for his loyalty as much as he's known for his ferocity and temper. He has decided lend his efforts to supporting the establishment of Rey's school and has helped her with a lot of the logistical challenges that have arisen in supporting their new family.
History
You could write a book on it... actually you could write several. I'm not going to. Suffice it to say that he has stuck with the Millenium Falcon since Han Solo's death and is working alongside Rey as she attempts to rebuild the Jedi Order.
Writer Goals for Character
Chewie seems like he may be a common enough face that his presence is worth bearing in mind
Moderator Comments and Suggestions
As an NPC, other members can feel free to write Finn. Just don't kill, maim, or have him get captured without my permission.
---
This character is not owned by anyone. You can adopt them if you become a member of this game.
Character questions
Recent Activity